Seven Sages of the Bamboo Grove
Sesson Shūkei Japanese

Not on view
In China during the turbulent years of the early Western Jin dynasty (265–317), seven literati secluded themselves in a bamboo grove outside the capital. There they escaped from the strictures of officialdom and Confucian conduct, drinking wine, engaging in witty Daoist discourse called qingtan, and playing music and chess. Their story became legend and the frequent subject of painting in China, and eventually Japan. In this unusually exuberant interpretation by Sesson, the sages dance wildly in the company of equally ebullient women and children. Even the bamboo seems to sway to the sages' drumbeat.

Although this type of departure from traditional iconography led to the occasional characterization of Sesson as "eccentric," he was also a Zen monk and educated painter who studied a wide array of earlier Chinese and Japanese paintings. This work can be dated to the 1550s, when he lived near Kamakura, the old administrative capital.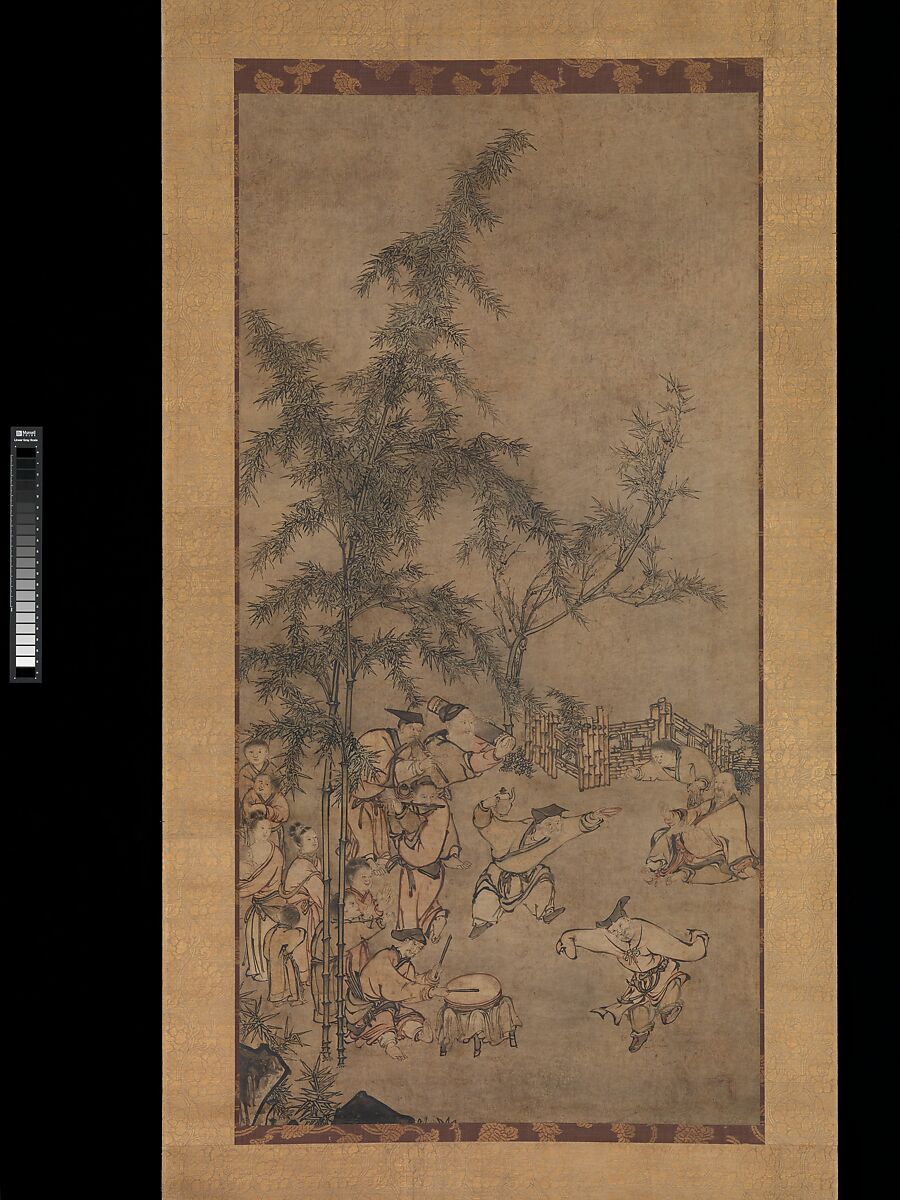 This artwork is meant to be viewed from right to left. Scroll left to view more.