Hotei
Ogata Kōrin Japanese

Not on view
Hotei (Chinese: Budai) is one of the most beloved characters of Zen Buddhism and is believed to be an avatar of Maitreya, the Buddha of the Future. Potbellied with a shaven head, this cheerful, blissful monk is said to have roamed the countryside in the late ninth to early tenth century in the area of Mount Siming, in southern China, carrying his few belongings in a patched cloth bag.

Hotei was probably first portrayed in painting soon after his death and later entered the folklore of China and Japan as one of the Seven Gods of Good Fortune (Shichi fukujin). In his ink paintings of august East Asian mythological and historical personages, Ogata Kōrin often portrayed the seven gods in a more playful aspect, as seen here.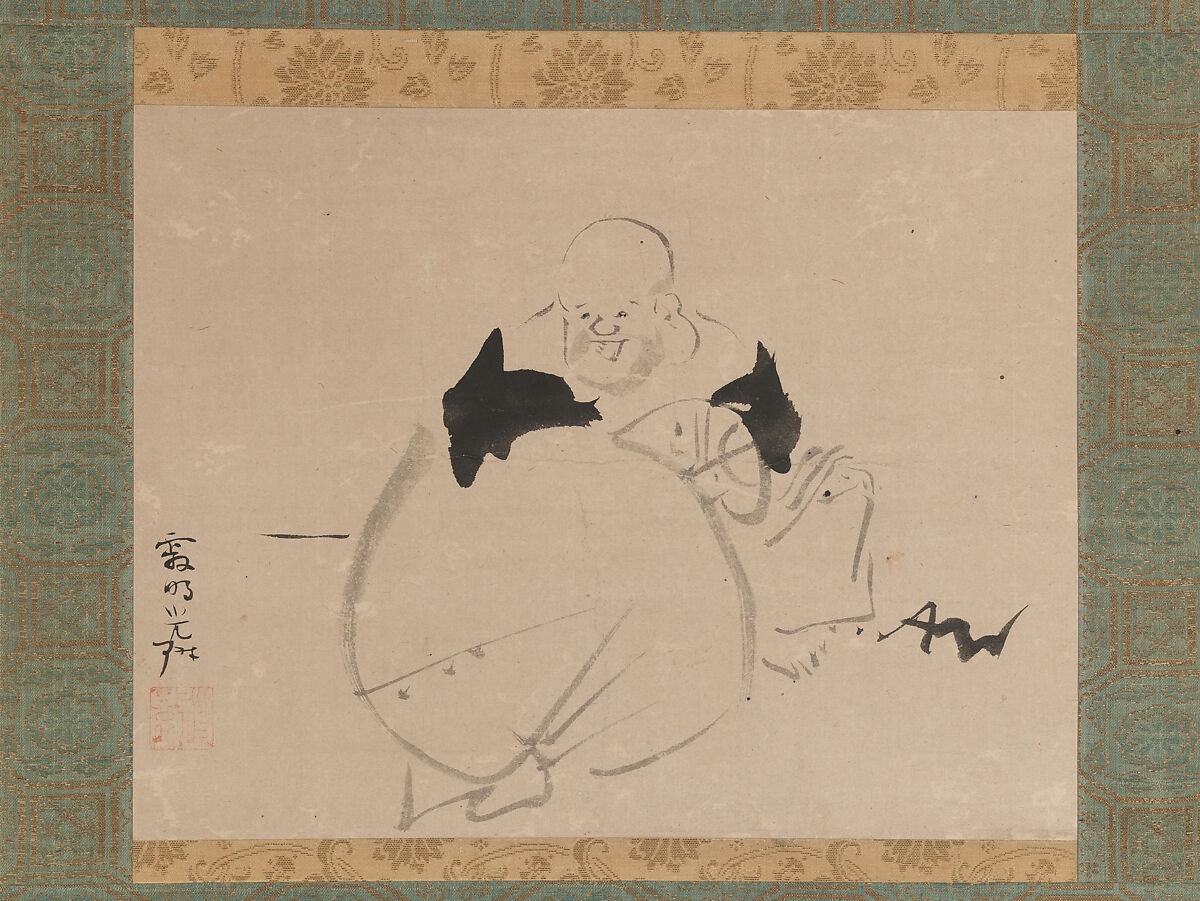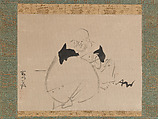 This artwork is meant to be viewed from right to left. Scroll left to view more.