Window onto Bamboo on a Rainy Day
Gion Nankai Japanese

Not on view
Bamboo was a favored theme of Nanga artists, who were largely based in Kyoto and often had backgrounds in Confucian studies and Chinese literati theory. Nankai was the son of a physician and clan official in Wakayama Prefecture. He studied literature and Confucianism in Edo (present-day Tokyo), but belonged to the first generation of influential Nanga painters. His earliest dated painting (1719) was of bamboo, and he produced a number of studies on the same subject.

In this depiction, the artist precisely brushed leaves and jointed stalks in varying tones to evoke a rain-soaked atmosphere and dotted ink on the nearby rock for moss. His handling reflects brushwork in woodcut-illustrated Chinese painting manuals, such as the early eighteenth-century Mustard-Seed Garden Manual, that were newly available to Japanese artists. In the Chinese tradition, the strength and flexibility of bamboo are likened to the spirit of the gentleman-scholar who bends but does not break under adversity.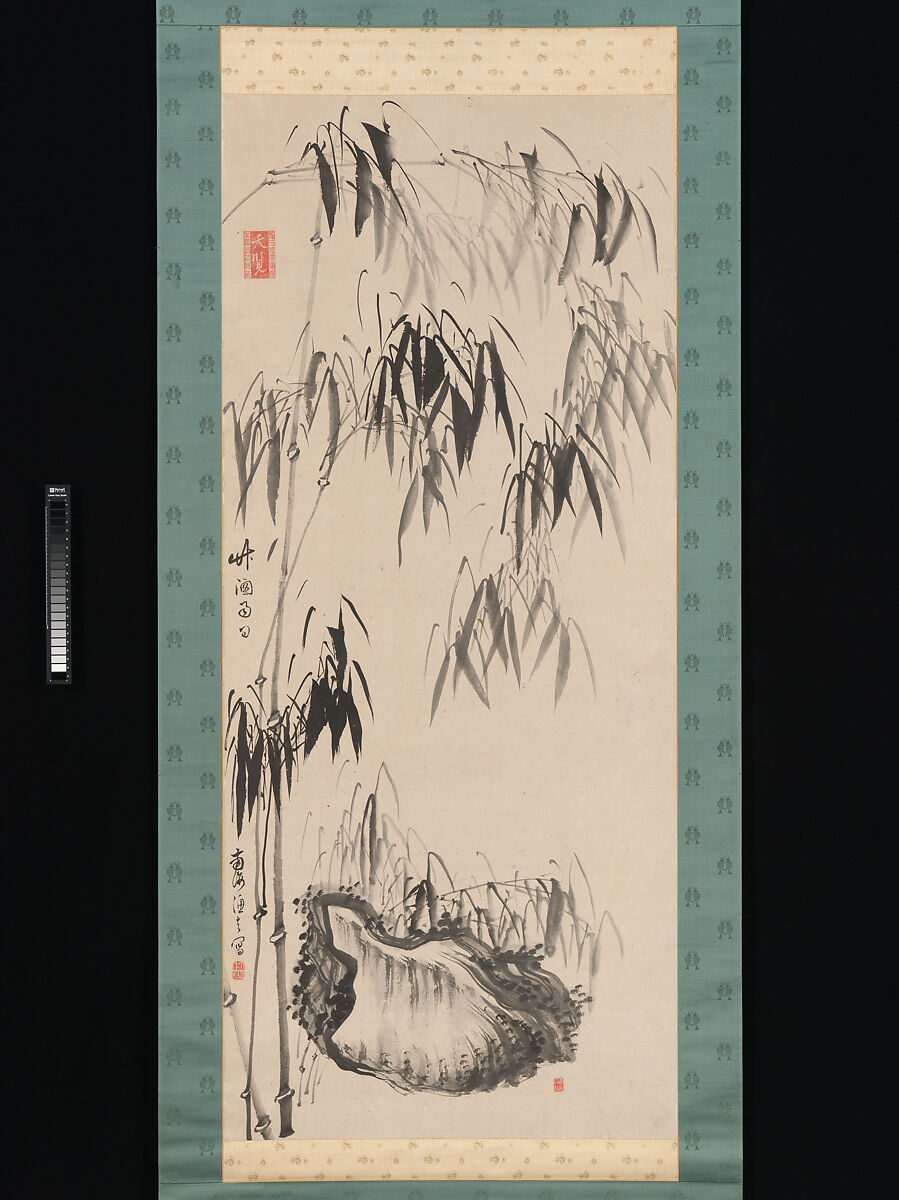 This artwork is meant to be viewed from right to left. Scroll left to view more.