Woman's Sleeveless Jacket with Butterflies
Not on view
Tapestry-woven (kesi) silk and metallic thread Emblematic of summer and joy, butterflies have long inspired Chinese writers, artists, and even philosophers. For example, the Zhuangzi, a book of Daoist thought (ca. 300 A.D.), contains a story in which the purported author, Zhuangzi dreams he is a butterfly. By the late Tang dynasty, a story of "butterfly lovers" appeared in which a young couple, tragically thwarted in their wishes to wed, turn into a pair of butterflies and flutter away.

The delicate tapestry-woven (kesi) butterflies seen on the green background of this sleeveless jacket also occur on the black background of its border. Beginning in the second half of the nineteenth century, the borders at the edges of garments became increasingly elaborate.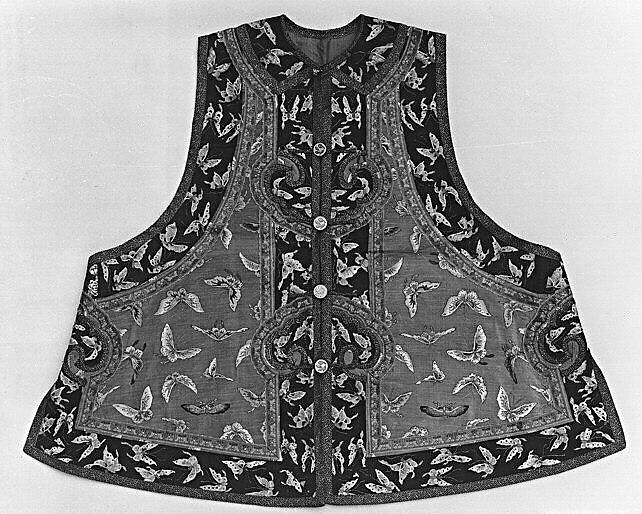 This artwork is meant to be viewed from right to left. Scroll left to view more.