King Sahure Accompanied by a Divine Figure
Old Kingdom
On view at The Met Fifth Avenue in Gallery 136
This is the only preserved three-dimensional representation that has been identified as Sahure, the second ruler of Dynasty 5. Seated on a throne, the king is accompanied by a smaller male figure personifying the local god of the Coptite nome, the fifth nome (province) of Upper Egypt. This deity offers the king an ankh (hieroglyph meaning "life") with his left hand. The nome standard, with its double-falcon emblem, is carved above the god's head. Sahure wears the nemes headcloth and straight false beard of a living pharaoh. The flaring hood of the uraeus, the cobra goddess who protected Egyptian kings, is visible on his brow. The nome god wears the archaic wig and curling beard of a deity.

The statue may have been intended to decorate the king's pyramid complex at Abusir, about fifteen miles south of Giza. At the end of the previous dynasty, multiple statues of this type were placed in the temple of Menkaure (Mycerinus) to symbolize the gathering of nome gods from Upper and Lower Egypt around the king. However, since no other statues of this type are preserved from Sahure's reign, it is possible that this statue was a royal dedication in one of the temples in Coptos (modern Qift).
#3277. King Sahure and a Nome God, Part 1
Playlist

3277. King Sahure and a Nome God, Part 1

3278. King Sahure and a Nome God, Part 2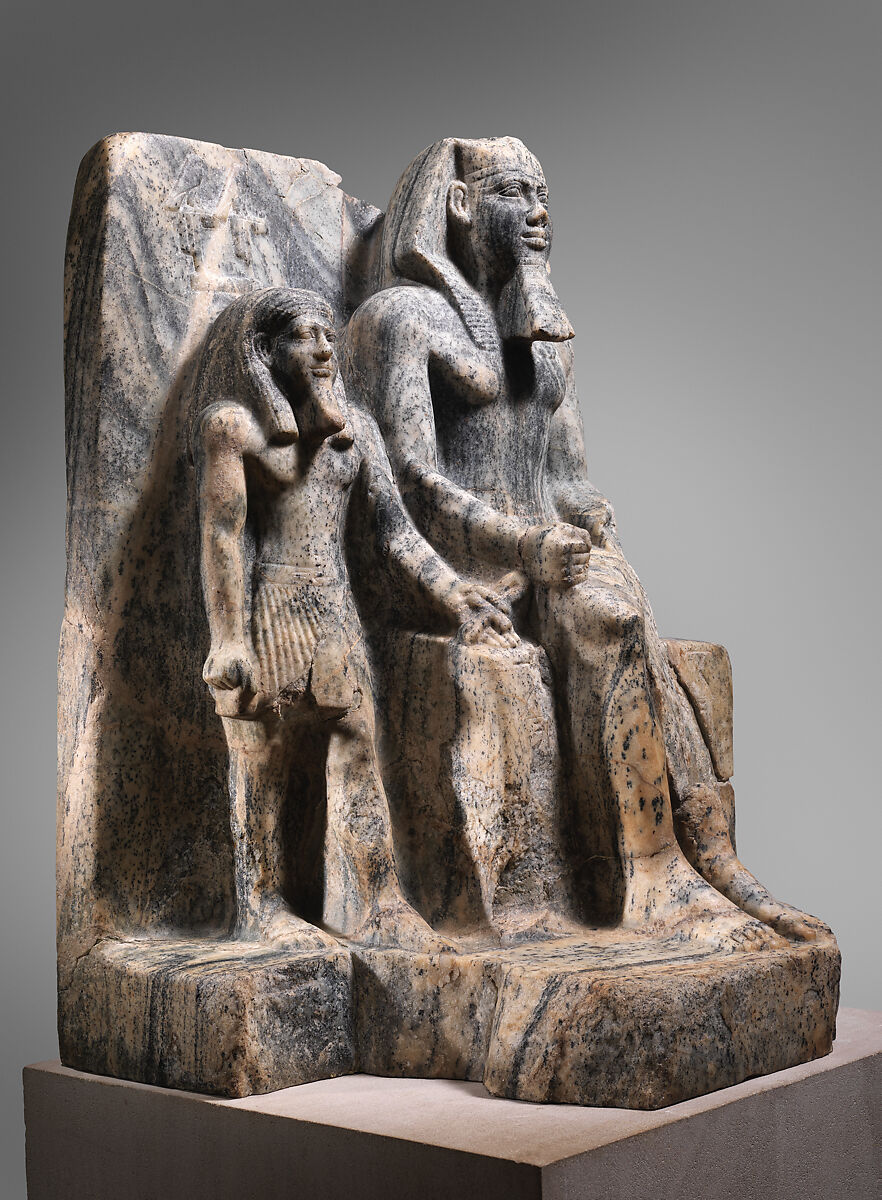 This artwork is meant to be viewed from right to left. Scroll left to view more.