A Necklace of four strands of beads and amulets
Middle Kingdom
On view at The Met Fifth Avenue in Gallery 105
This brightly colored set of necklaces belonging to a young girl are remarkable not only for their technically brilliant manufacture, the drilled stone beads being quite tiny.

Mayet was only five when she was buried among the older female members of the King Mentuhotep II's court in his funerary complex at Deir el Bahri. Although her burial was simple, her necklaces, including two others of gold and carnelian ball beads, are some of the finest jewelry that survives from this period and the signs of wear on the beads indicate Mayet, or perhaps another woman, wore them during their lifetime.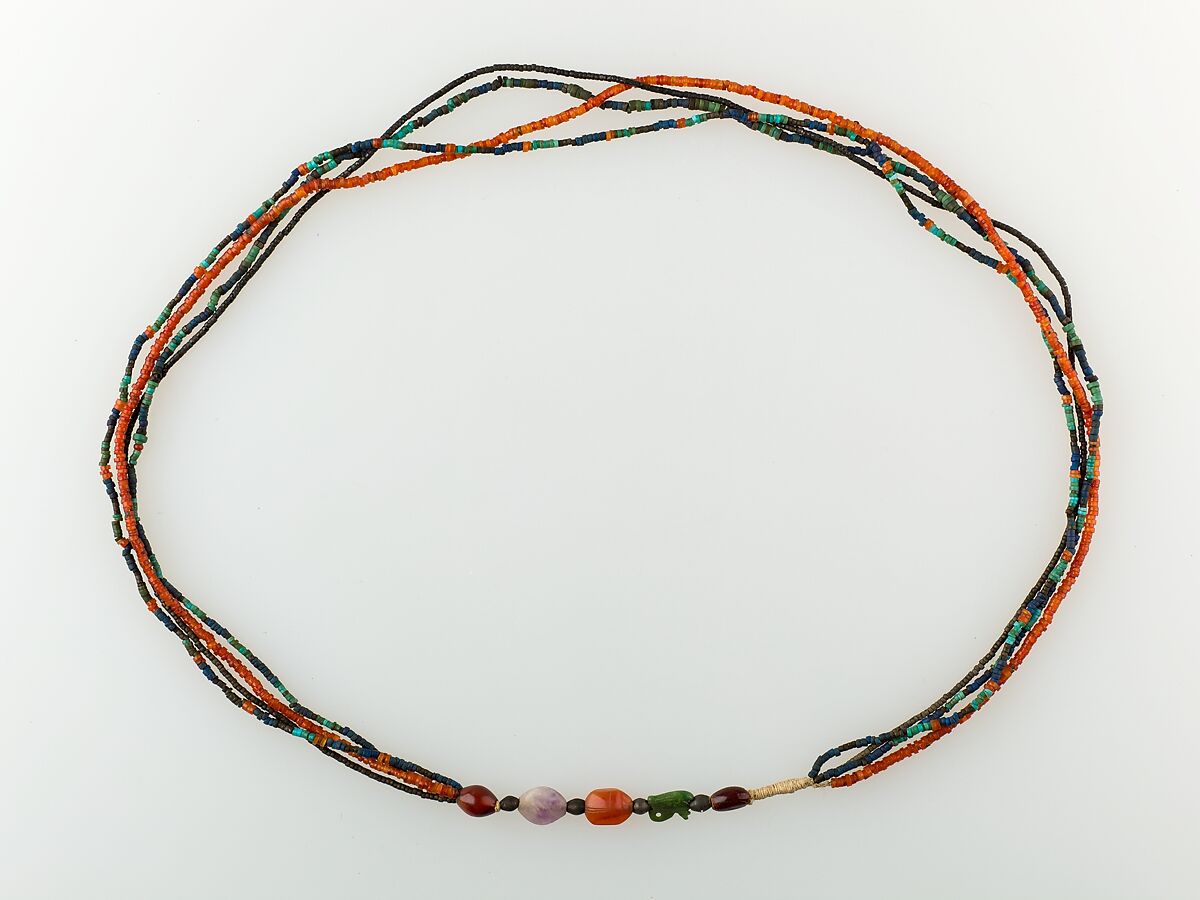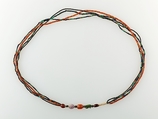 This artwork is meant to be viewed from right to left. Scroll left to view more.