Mirror of the Chief of the Southern Tens Reniseneb
Middle Kingdom
On view at The Met Fifth Avenue in Gallery 111
This mirror, its handle in the form of a papyrus plant, is inscribed with the name of Reniseneb who had a judicial title translated as "Great One of the Southern Tens." Reniseneb's coffin was discovered in 1910 during excavations by Howard Carter and his patron, Lord Carnarvon. It was at the bottom of the shaft of a pit tomb (CC25). Although the two chambers off this shaft had been robbed, the coffin and mummy of Reniseneb were untouched by thieves. Unfortunately, dampness had caused severe damage to both. This mirror was found in the wrappings over the chest of the mummy. A necklace (26.7.1349) and a shen amulet (26.7.1347) were found at the neck, and a small hippopotamus figurine (26.7.898) was found in the wrappings at the small of the mummy's back.

The mirror is currently displayed in the upper tray of a cosmetic box found in the same pit tomb (26.7.1438).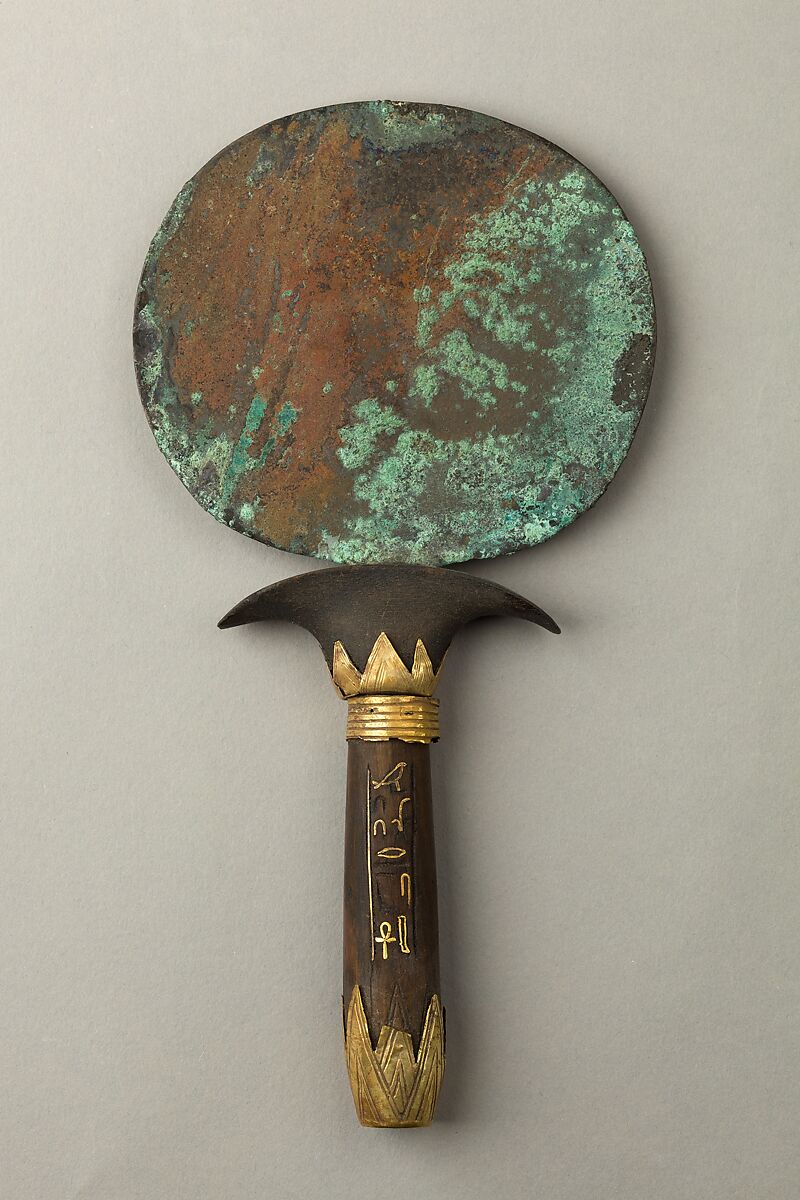 This artwork is meant to be viewed from right to left. Scroll left to view more.