Standing figure of Amenhotep III
New Kingdom
On view at The Met Fifth Avenue in Gallery 119
The portly profile of the king identifies this as a work from late in the reign of Amenhotep III. The back pillar is in the form of a djed-pillar, a hieroglyph symbolizing stability. The inscriptions associate the king with the Theban god Amun-Re and it has been suggested that this statuette was dedicated as part of Amenhotep's third Heb-Sed, a rejuvenation ceremony celebrated in year 37 of his reign.

The king wears a shawl draped over his left arm and a fringed tunic beneath. Innovatively, the sleevelike piece of the tunic that hangs over the right arm has been pleated. This detail represents the beginning of a trend that would become universally accepted during the reign of Akhenaten (ca. 1349–1332 B.C.) and continue long after.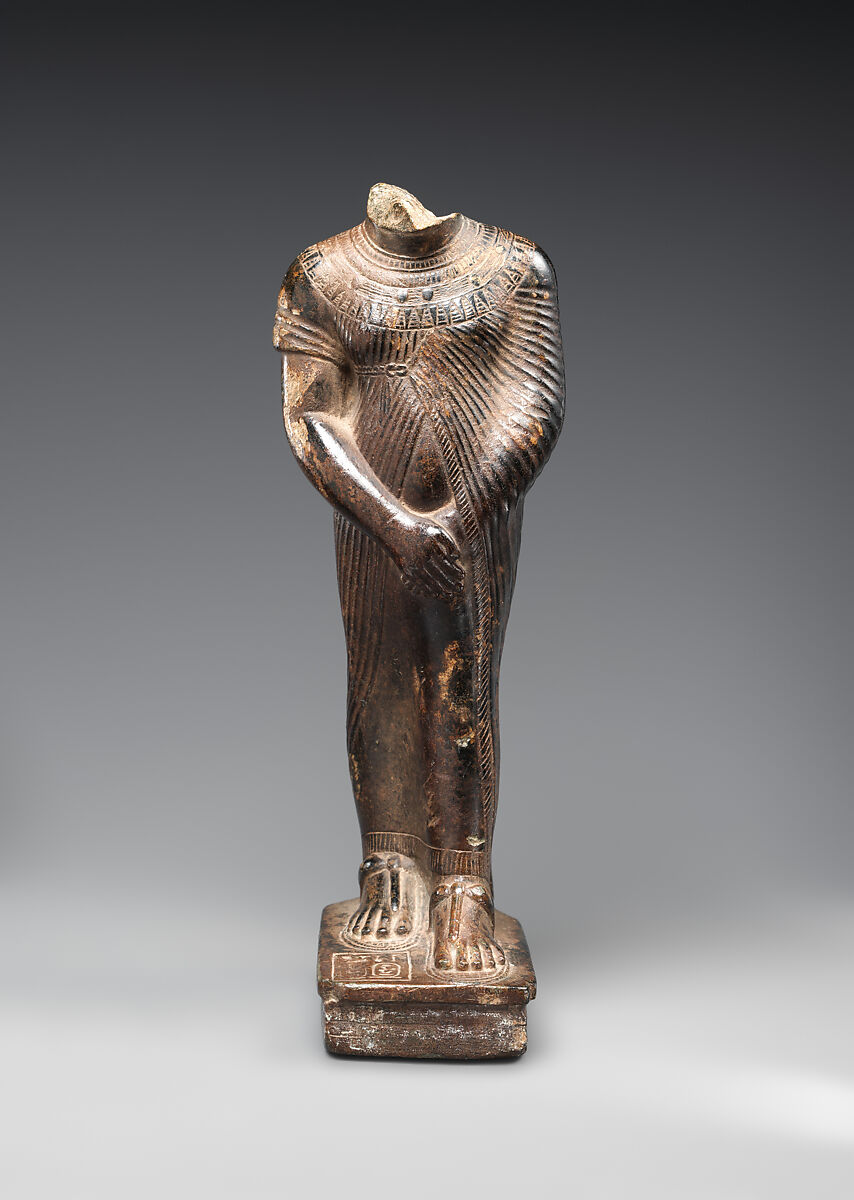 This artwork is meant to be viewed from right to left. Scroll left to view more.