Amarna letter: Royal Letter from Ashur-uballit, the king of Assyria, to the king of Egypt
New Kingdom, Amarna Period
On view at The Met Fifth Avenue in Gallery 122
This document was found in the late 1880s at the site of Amarna, the religious capital of Egypt under Akhenaten. It was likely originally stored in administrative offices that formed part of a palace complex in the central part of the city. It is written in cuneiform script on a clay tablet using a reed stylus. The language is an Assyrian dialect of Akkadian, the lingua franca of the time. In this letter the king of Assyria, Ashur-uballit, sends a personal messenger and offers gifts to the king of Egypt, most probably Akhenaten, in order to open communications with the major superpower of the region.

For further discussion and translation, see the Curatorial Interpretation below.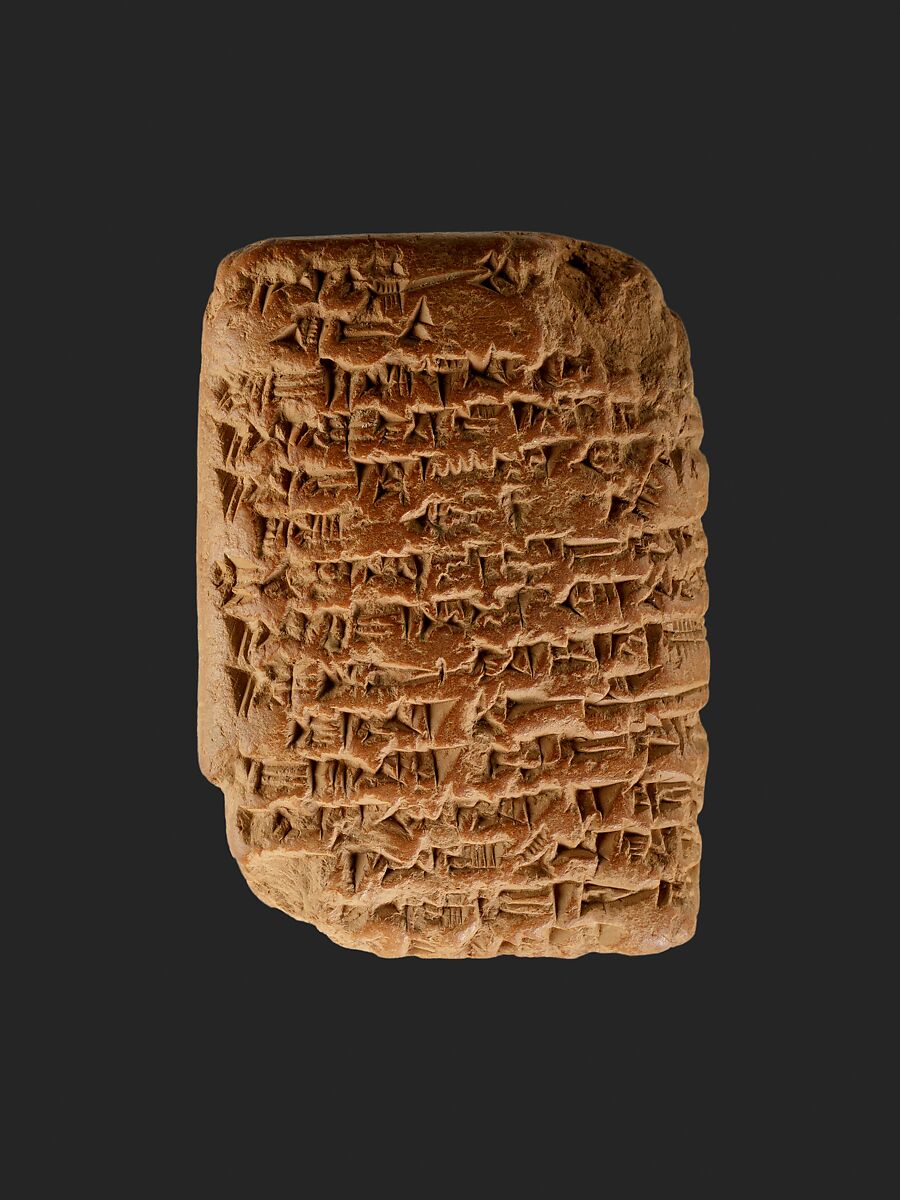 This artwork is meant to be viewed from right to left. Scroll left to view more.