Ostracon Depicting Ramesses IX attributed to the chief draftsman Amenhotep
New Kingdom, Ramesside
On view at The Met Fifth Avenue in Gallery 124
Ostraca (plural for ostracon) are potsherds used as surfaces for writing or drawing. By extension, the term is applied to chips of limestone which were employed for similar purposes. Figural ostraca vary from sketches of a single feature to polychrome painted compositions. They were used to practice drawing, draft compositions, and copy scenes. However, some ostraca were created for more durable functions, used as cult images in religious practice and deposited at tombs or shrines as sites of access to the divine. Ostraca on which animals appear acting as humans have been variously interpreted as playful jokes, political satire, or illustrations to fables or myths in the oral tradition.


This ostracon shows two examples of Ramesses IX offering to a deity, as found in royal tomb and temple contexts. On one side, he is depicted offering Maat, wearing the blue crown, uraeus, and broad collar. On the other, he wears the double feathered crown and uraeus, and offers a pot.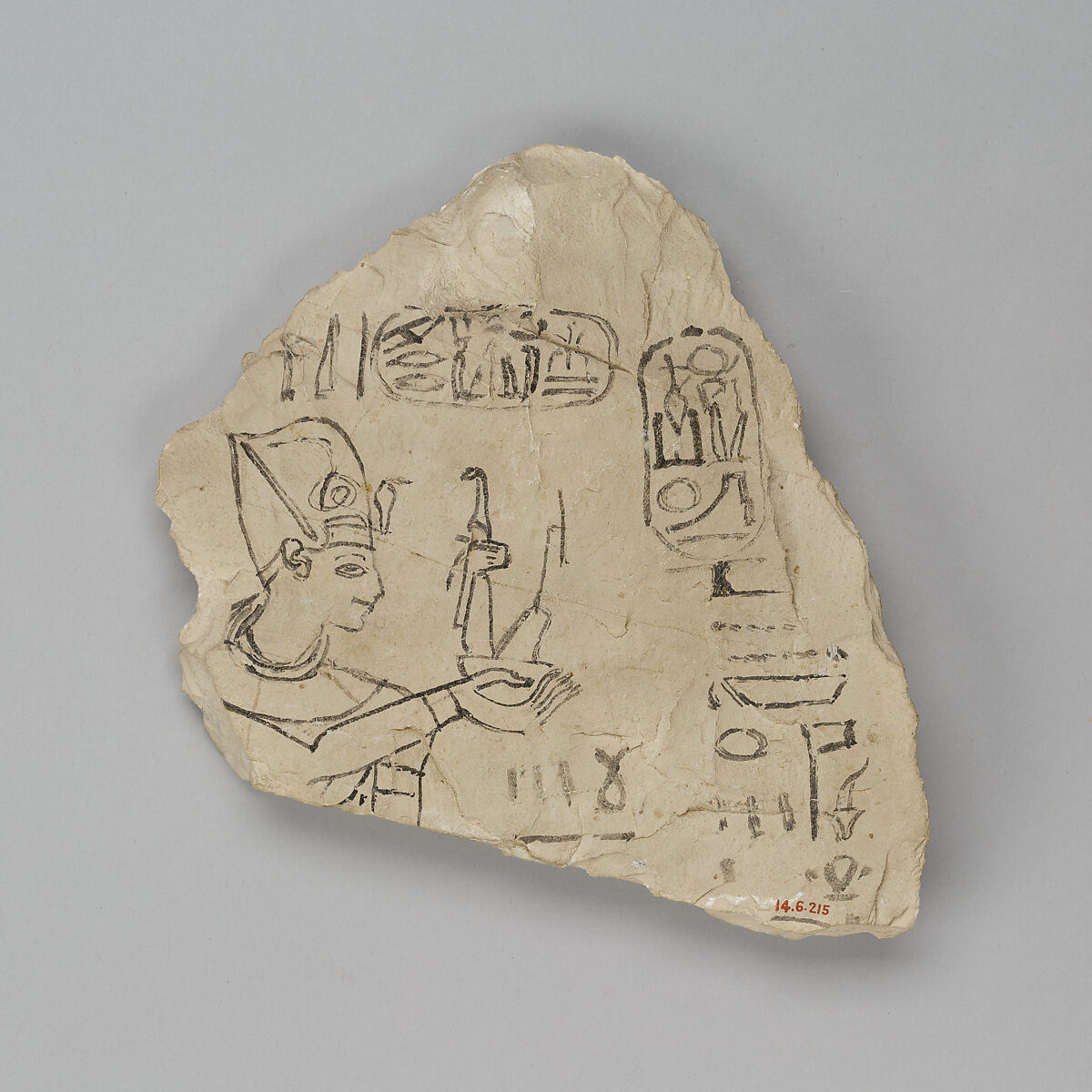 This artwork is meant to be viewed from right to left. Scroll left to view more.