Palette inscribed for Smendes (II), High Priest of Amun
Third Intermediate Period
Not on view
The standard scribe's palette combined a holder for reed brushes with recesses for red and black ink cakes. This example is unique in that it also has a scale painted on its side. According to Egyptologist William C. Hayes this was used by scribes to enlarge or reduce designs proportionally at a ratio of 1:6.

On the underside is a hieratic inscription naming Smendes (II), who was High Priest of Amun and general of the army. The palette was found at Thebes together with tweezers (47.123h) that may have been used to manipulate the ink cakes, and a calendar of lucky and unlucky days which is in the Egyptian Museum, Cairo (JE 86637).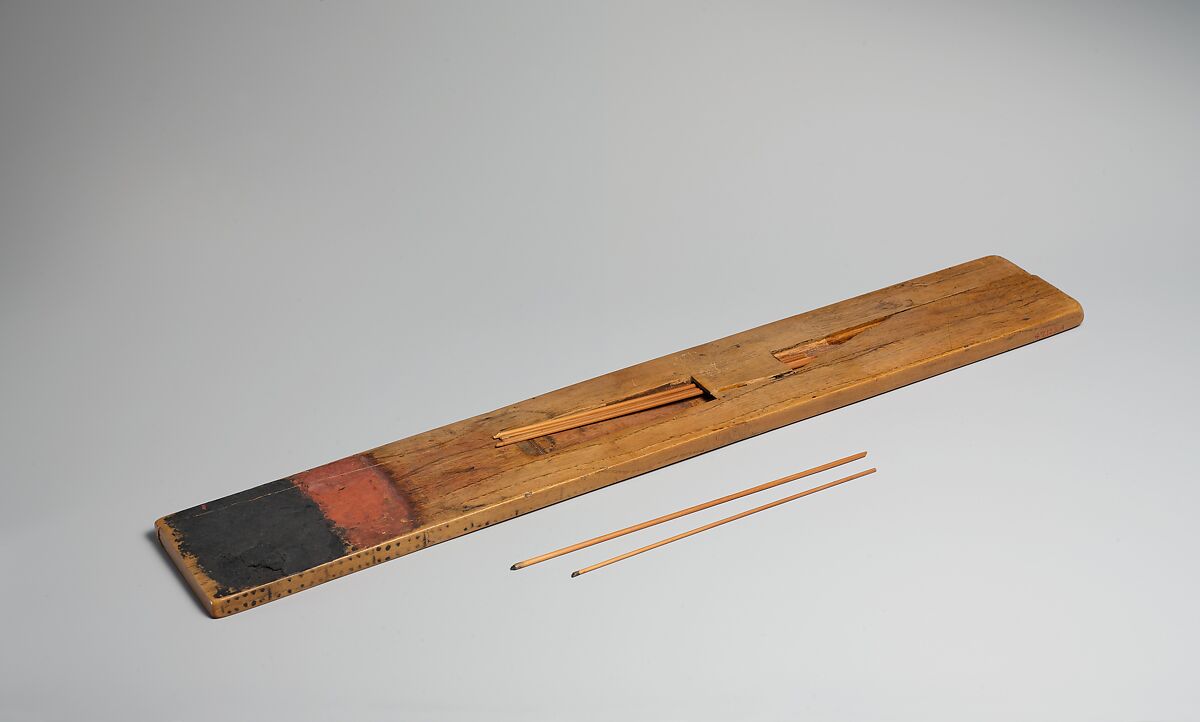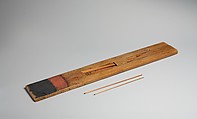 This artwork is meant to be viewed from right to left. Scroll left to view more.