Decorated Jug with Feline-Head Handle naming Atumemtaneb
New Kingdom, Ramesside
On view at The Met Fifth Avenue in Gallery 124
Wine services do not seem to have a long history in Egypt, but appear to have been introduced in the New Kingdom when wine-drinking became a feature of elite society in the Ramesside Period. Most if not all of the vessels in Tell Basta find belonged to just such a wine service associated presumably with a temple festival.

This pitcher was likely used to pour wine in celebration of a divinity – an Asiatic goddess to judge from other vessels belonging with this one. It is dedicated to the royal butler Atumemtaneb, who was also a royal envoy to all foreign lands. The decoration below the lip of the jug shows marsh scenes with cattle, horses, and goats nibbling trees; the base is embraced by petals; and the handle has a lioness-head at the join to the neck.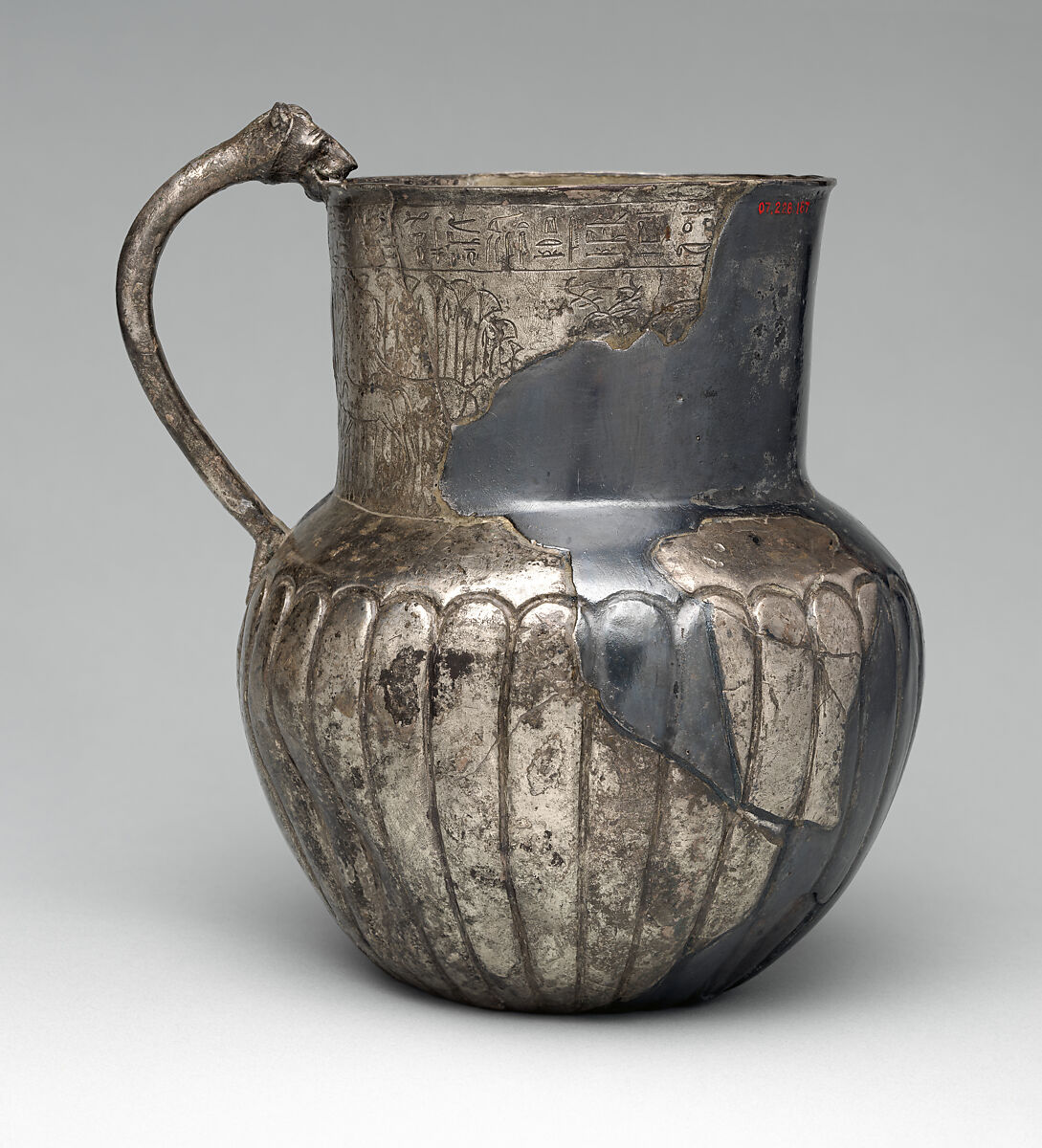 This artwork is meant to be viewed from right to left. Scroll left to view more.