Scarab with the Name of Amenemhat III and a Hippopotamus Hunt
Middle Kingdom
On view at The Met Fifth Avenue in Gallery 111
This exquisite openwork seal amulet takes the shape of a scarab beetle and bears the cartouche of Amenemhat III on its back. Below the king's name is an image of the god Bes flanked by two hippo goddesses.

On the scarab's underside is a depiction of a hippopotamus hunt. The hunter stands on a small boat. With his arm extended backwards he is about to throw a harpoon at the hippo on the right, although the weapon itself is not represented in the limited space of the image. A rope that is attached to the harpoon is visible behind the man. In his other hand he holds several ropes that are already attached to the hippopotamus from previous successful throws.

Interestingly there is no indication that the hunter is a royal person, despite the name of Amenemhat III on the back of the scarab and the fact that another small object is known that depicts Amenemhat III himself hunting a hippo.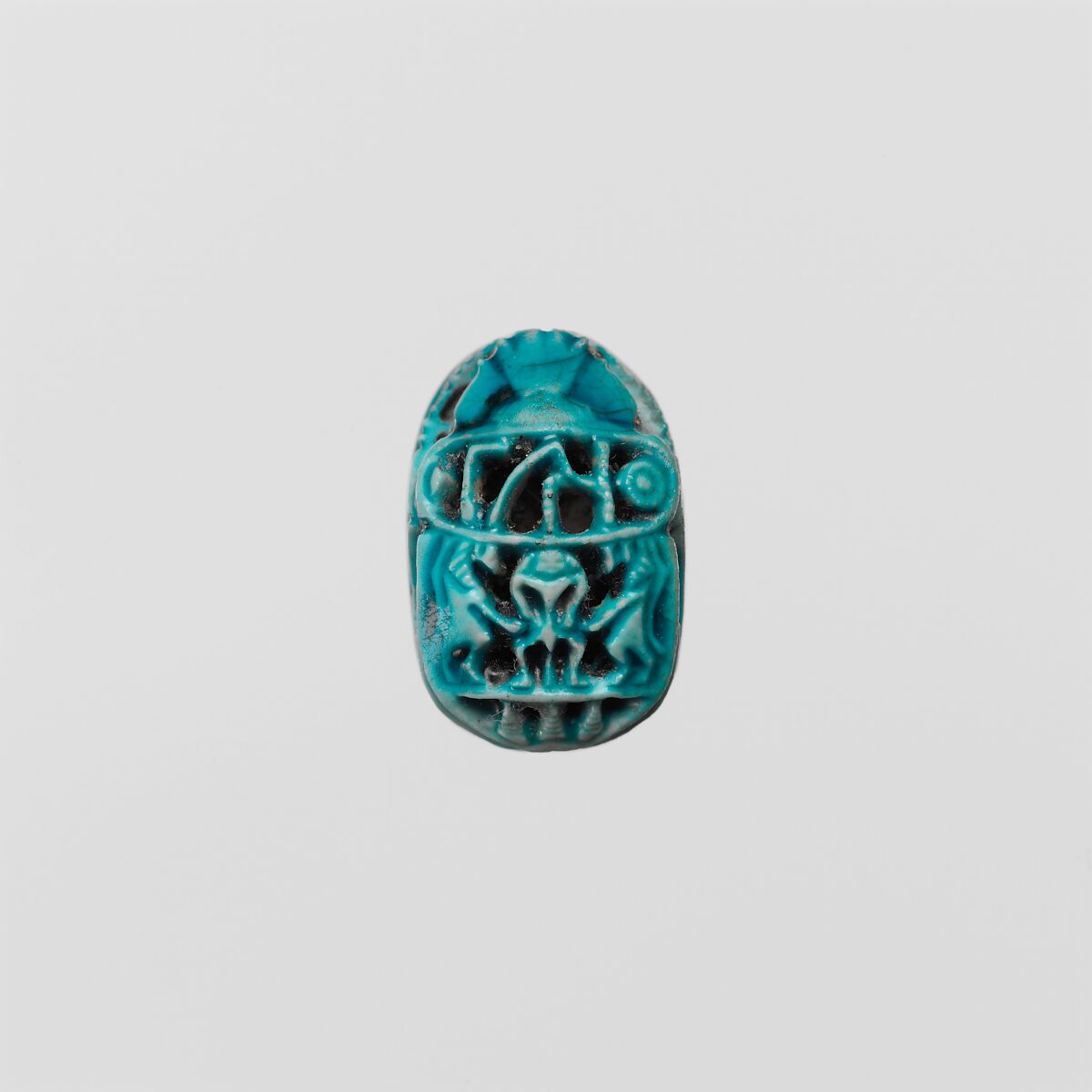 This artwork is meant to be viewed from right to left. Scroll left to view more.