Figure of an Asiatic captive
New Kingdom, Ramesside
On view at The Met Fifth Avenue in Gallery 124
This ivory depicts a fettered captive. His pointed beard, facial creases, and elaborately patterned garment mark him as an Asiatic. He stands with bent legs, the lower body shown in profile facing to his left, the upper body and face presented in frontal view.

Ivory inlays were often used to decorate thrones and chairs. However, the frontal depiction of the foreigner finds its closest comparison a footstool found in Tutankhamun's tomb (JdE 62044). There, a row of bound captives decorates the sides of the footstool, in which two are depicted frontally. Resting his feet on such images, the king would express in a visually brutal fashion his dominion over other lands.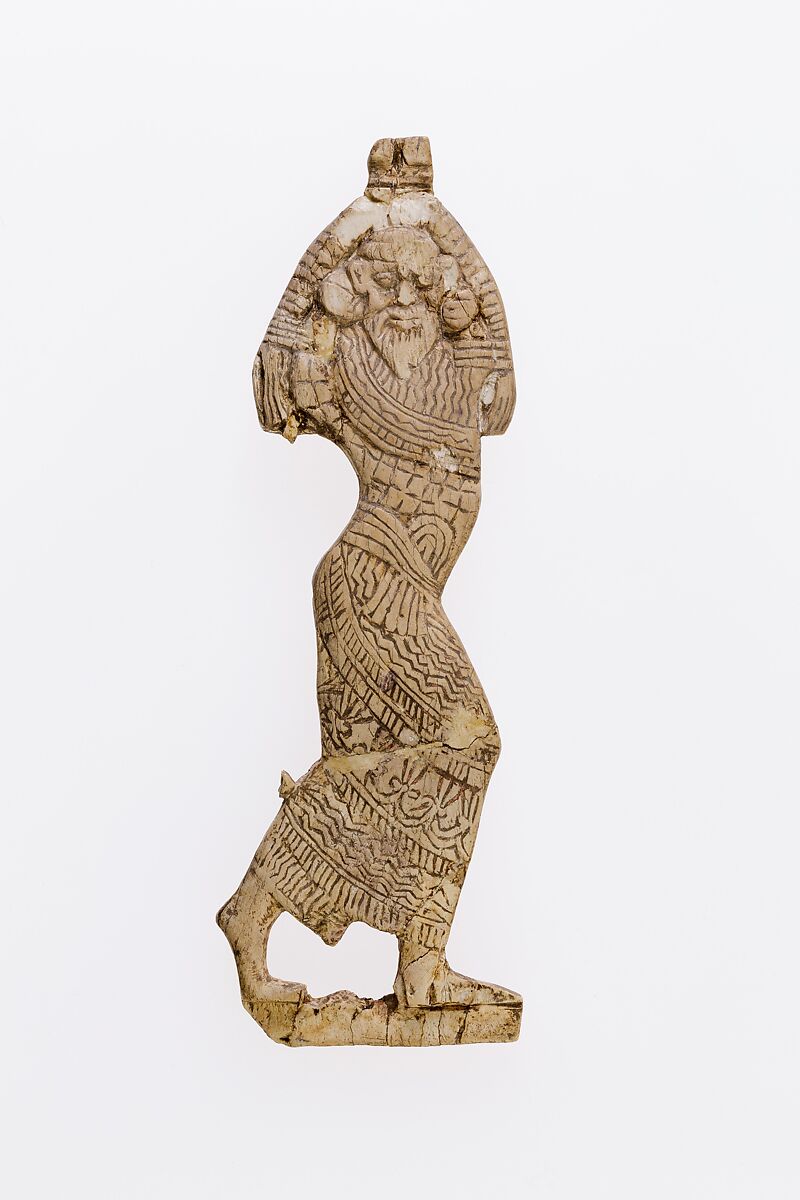 This artwork is meant to be viewed from right to left. Scroll left to view more.