Statuette of Isis nursing Horus, dedicated by Ankhhor, son of Perechbanebdjedet and Heretib
Late Period
On view at The Met Fifth Avenue in Gallery 127
Isis nursing her son Horus is one of the most popular images of this protective goddess. With one hand she is supporting her child while offering her breast to him to suckle with the other.

Isis was the sister-wife of the god Osiris. She is one of the main protagonists in the Osiride myth that tells of the murder of Osiris and the birth of their son Horus, then Horus' triumphal avenging of his father. According to this myth Isis was able to revive Osiris after he had been killed by his brother Seth and she became pregnant with their son Horus. After Horus' birth, Isis nurtured her child and protected him from Seth and other dangers. Due to his mother's care and great magical power Horus overcame all dangers and grew up to avenge his father and claim his right as the heir to the throne.

On the base of this statuette is a hieroglyphic inscription that expresses the hope that Isis will give life and health to Ankhhor, who must have been the person who dedicated the statuette to the goddess Isis. The name Ankhhor was very popular in the Late Period and means "Horus lives." With such a name it was very appropriate for Ankhhor to wish for the protection of Isis, who was the mother of Horus. Ankhhor probably gave this statuette as a gift to a shrine for this goddess.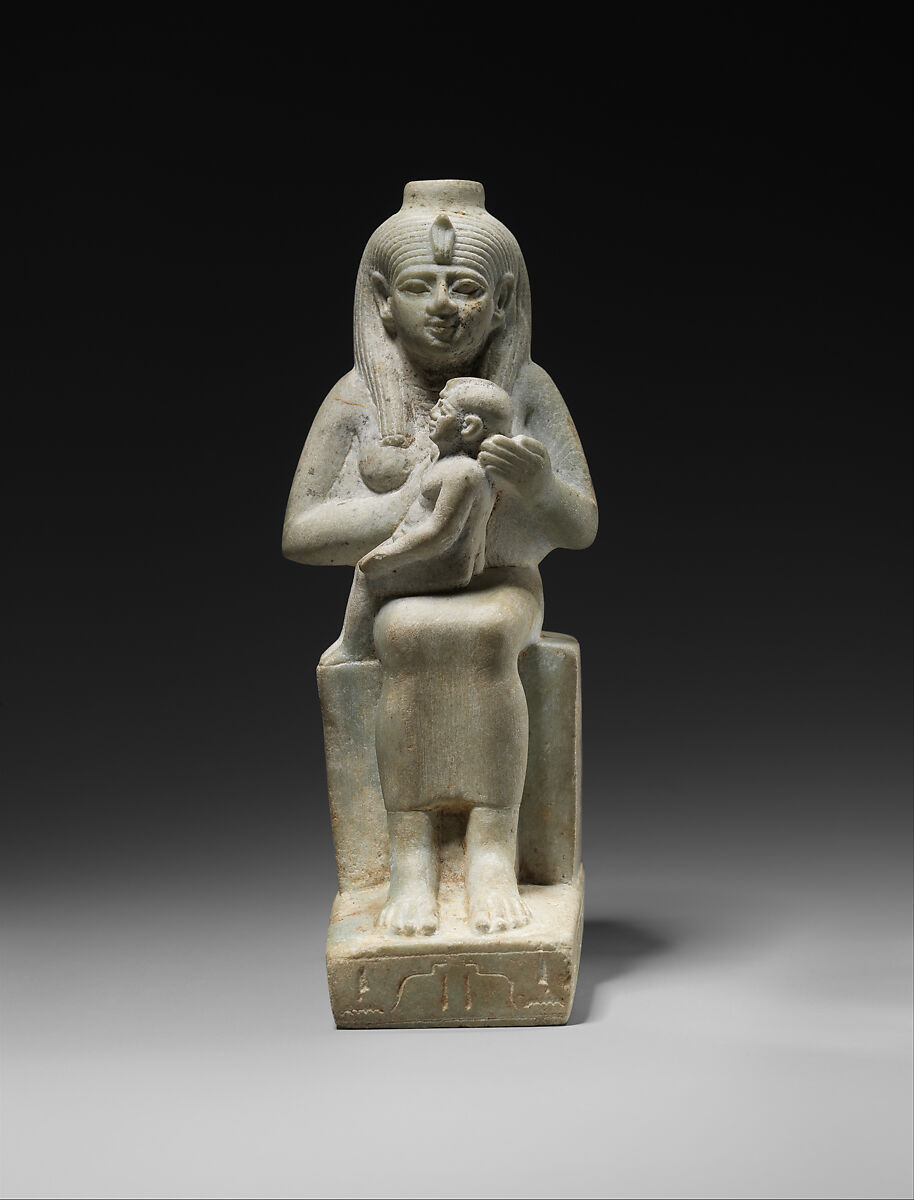 This artwork is meant to be viewed from right to left. Scroll left to view more.