Figure of a Crouched Man
Early Dynastic Period
On view at The Met Fifth Avenue in Gallery 101
This statuette represents an individual crouched on the ground in a position that implies humility. The figure's form is vaguely outlined with the left arm visible. This presentation suggests that the person is wearing a cloak. Although both upper class men and women wore cloaks in the Early Dynastic Period, the short hairstyle illustrated on this figure suggests it is more likely to represent a man.

Small figurines, like this one, depict many different subjects, including animals and objects as well as people, have been found in deposits in or around early temple sites, the best known of which are Abydos, Hierakonpolis, Elephantine, Tell Ibrahim el Awad, and Tell el-Farkha. Because these sites are so old, little ritual material remains where it was originally used.

In order to understand the meaning of this figurine, one may consider statues and representations on reliefs from pharaonic times. These later images depicting individuals in various positions of humility appear in situations where the individual is communicating with a god or a king. Possibly someone offered this small statuette of a humble man to a god in an early temple, its type certainly belongs to a group of objects that have been found in early temple sites.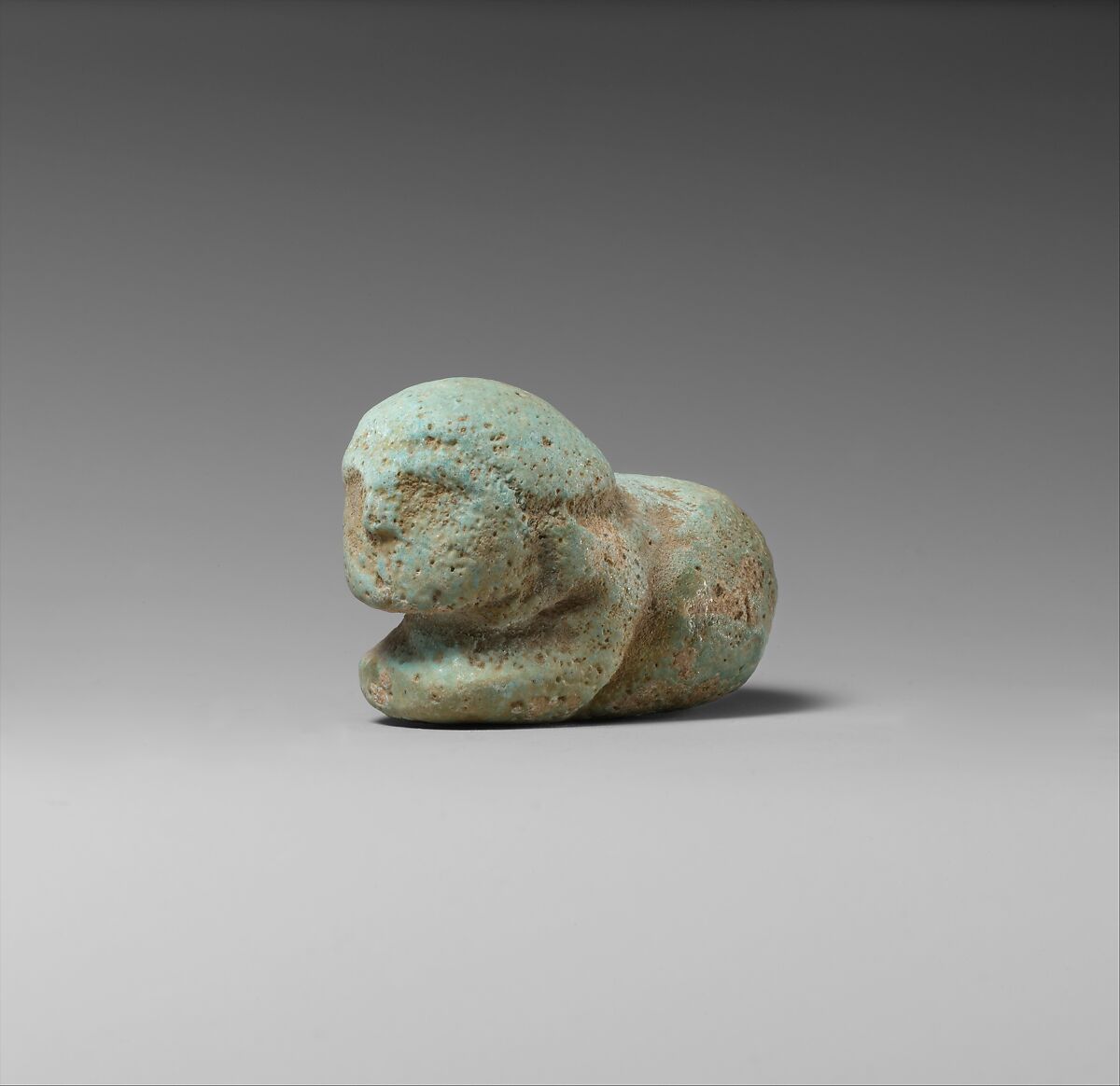 This artwork is meant to be viewed from right to left. Scroll left to view more.