Plaque: side 1, Sakhmet and Nefertum on either side of the name Menkheperre (Thutmose III); side 2, rider and trampled captive
New Kingdom, Ramesside
On view at The Met Fifth Avenue in Gallery 122
On one side, this rectangular stamp seal is decorated in relief with the image of the goddess Sakhmet (at left) facing the god Nefertum (right). Between them is the name Menkheperre, the throne name of Thutmose III.

On the other side, the king is depicted astride a horse trampling a fallen enemy. Egyptians are seldom depicted riding horses which were usually used to draw chariots (see, for example 17.194.2297).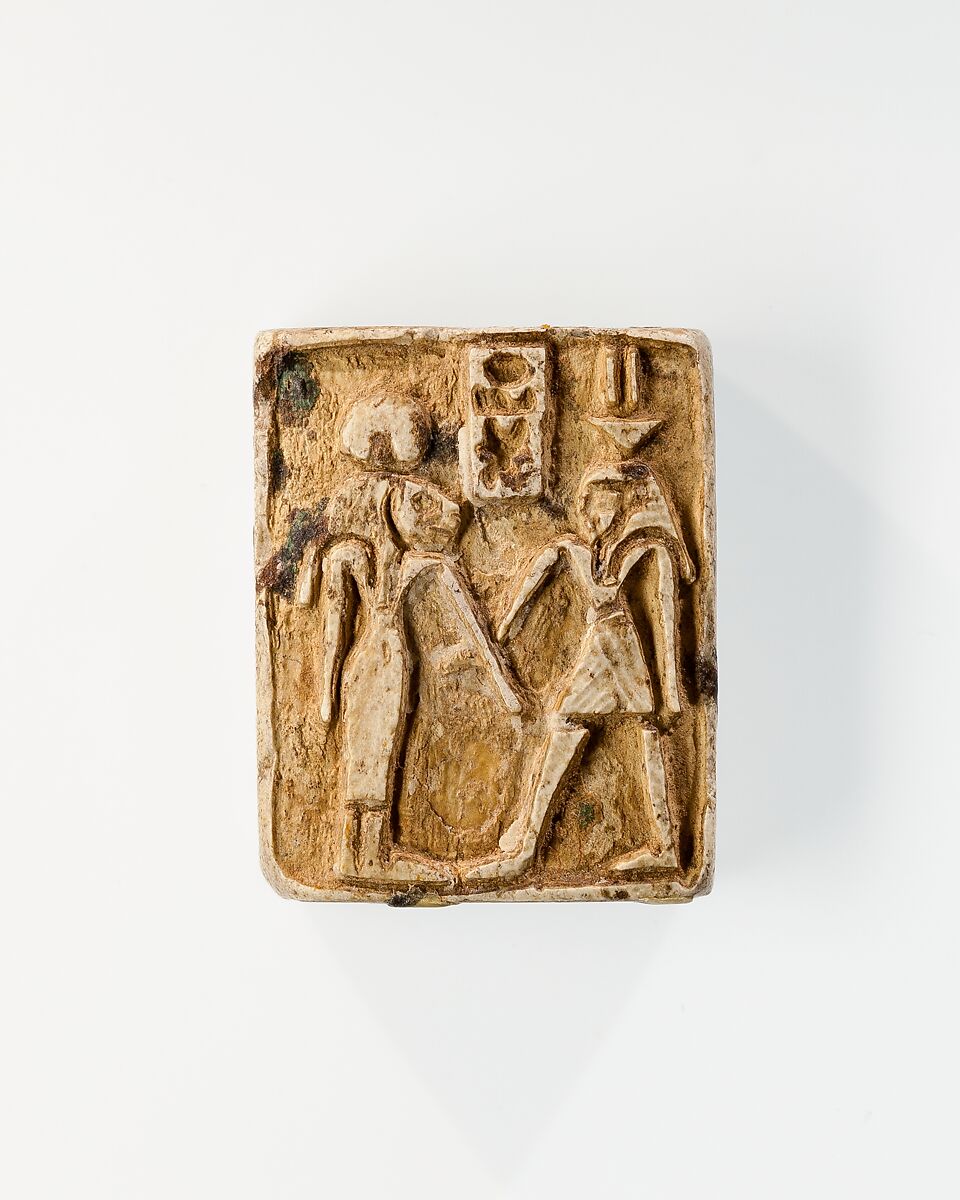 This artwork is meant to be viewed from right to left. Scroll left to view more.