Cult Image of the God Ptah
Third Intermediate Period–early Dynasty 26
On view at The Met Fifth Avenue in Gallery 127
This statuette depicts Ptah, the chief god of Egypt's capital city Memphis, who is easy to identify by his tight-fitting cap and enveloping shroud. Other iconographic details, such as the royal beard, the large and detailed broad collar, the scepter of merged "was" and "djed" signs, and a platform representing the hieroglyph for universal order, as well as the brilliant blue stone, communicate four important epithets: Lord of Lower Egypt, Master Craftsman, Lord of Truth, and Lord of the Sky.

The superior carving of the god's face, scepter, and jewelry is astonishing for a piece of such diminutive size and hard stone. Its style and quality suggests the sculpture was made in a royal workshop and most likely intended for use as a votive piece in Ptah's large temple at Memphis or in a small shrine dedicated to the god elsewhere in Egypt.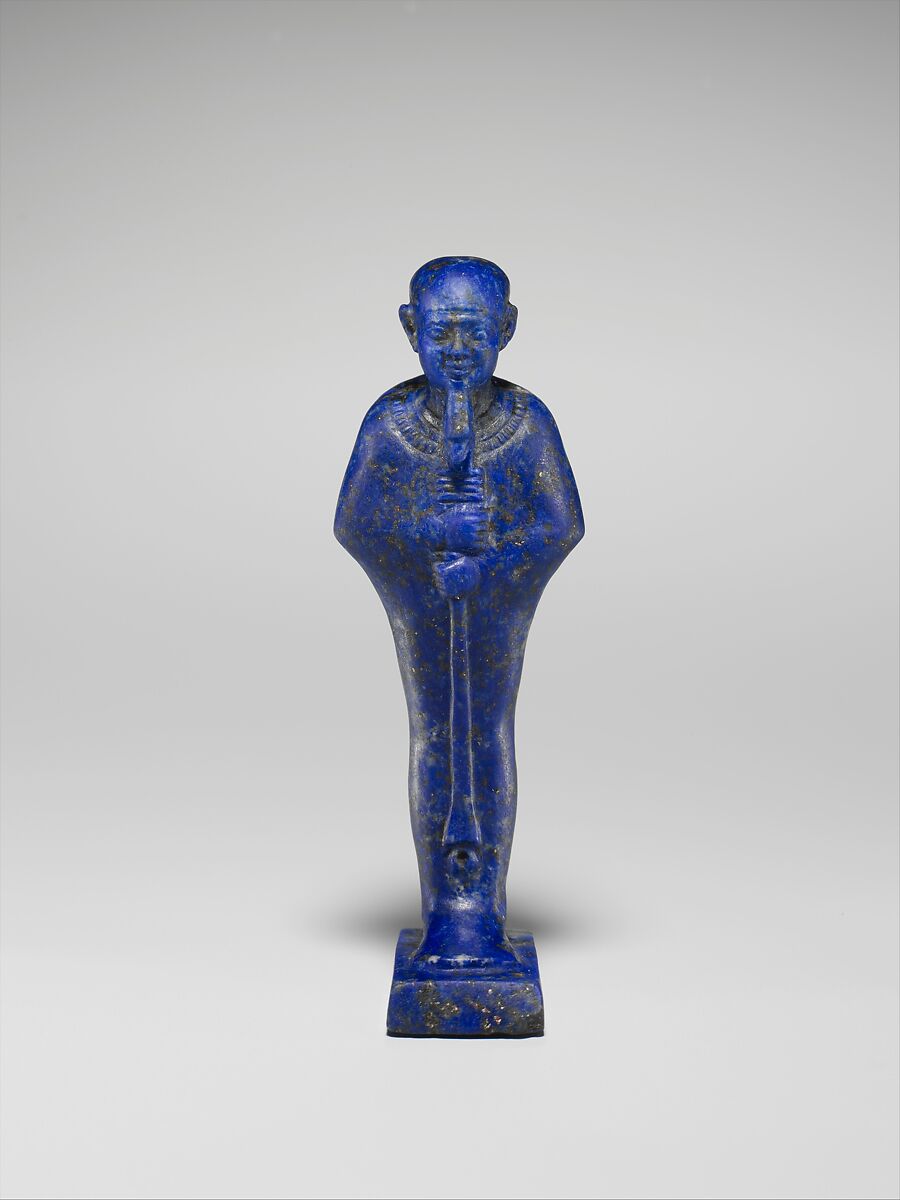 This artwork is meant to be viewed from right to left. Scroll left to view more.