Large Storage Jar from Tutankhamun's Embalming Cache
New Kingdom
On view at The Met Fifth Avenue in Gallery 122
In 1907, a small pit (KV 54) was discovered in the Valley of the Kings. It contained a dozen or so large sealed storage jars, including this one. Inside the jars was an assortment of objects carefully packed in chaff. These included: broken pottery (09.184.21); linen bags of natron, the salt used in mummification; animal bones; floral collars (09.184.216); linen kerchiefs (09.184.217); pieces of linen inscribed with the cartouche of an obscure king named Tutankhamun (09.184.693); and mud sealings stamped with the seal of the royal necropolis (09.184.261) and cartouches of the same king (09.184.260).

Careful study of the material found in the jars suggests that the natron and linen were unused embalming materials from the mummification of Tutankhamun. The broken pottery, animal bones, and floral collars may have been used in the offering and purification ceremonies performed at the king's funeral. Fifteen years after Davis found the embalming cache, Tutankhamun became famous when his tomb, KV 62, was discovered by Howard Carter and the Earl of Carnarvon who had begun work in the Valley of the Kings after Davis gave up his exclusive concession to work there.

For more on the discovery, see the Curatorial Interpretation below.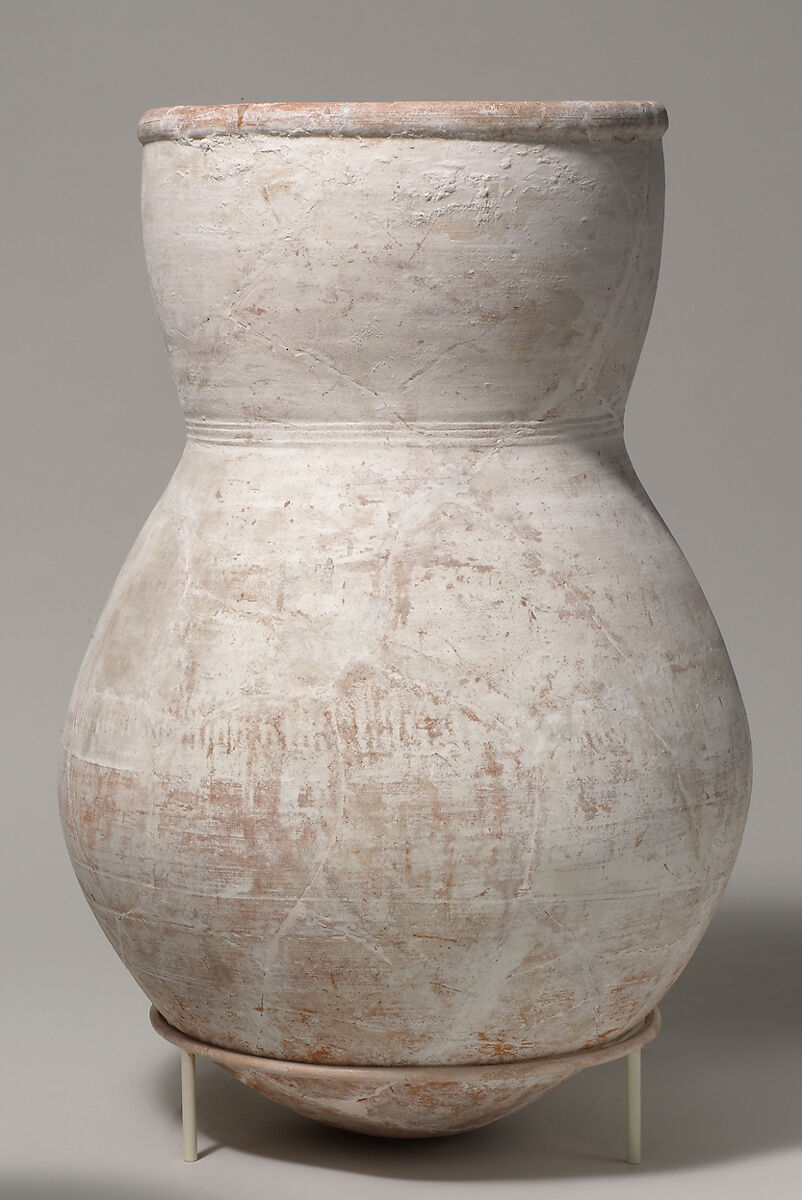 This artwork is meant to be viewed from right to left. Scroll left to view more.