Donation Stela of Osorkon I dated to year 6
Third Intermediate Period
On view at The Met Fifth Avenue in Gallery 125
From the Third Intermediate Period through the Saite Period a large number of stelae are preserved that, like this one, record the donation of land to temples. These give an unusually rich view into temple and land organization. Most often non-royal persons actually made the gift, and the gift was probably destined for the support of the donor's funerary cult. The donation was generally made through an intermediary somehow attached to the temple and who must have derived some benefit for his agency. For reasons of decorum, usually the reigning king was depicted as the official donor in the scene at the top. Probably because of the nature of land development, almost all such stelae relate to areas in the north of the country.

King Osorkon I offers the hieroglyph for field to the gods Re-Harakhty and Nebet-Hetepet. The hieratic text below records the king commanding one Djet-tah-iuf-ankh to make a donation of fields in the region of Heliopolis for the benefit of the Divine Father and Mayor of Heliopolis, Hori.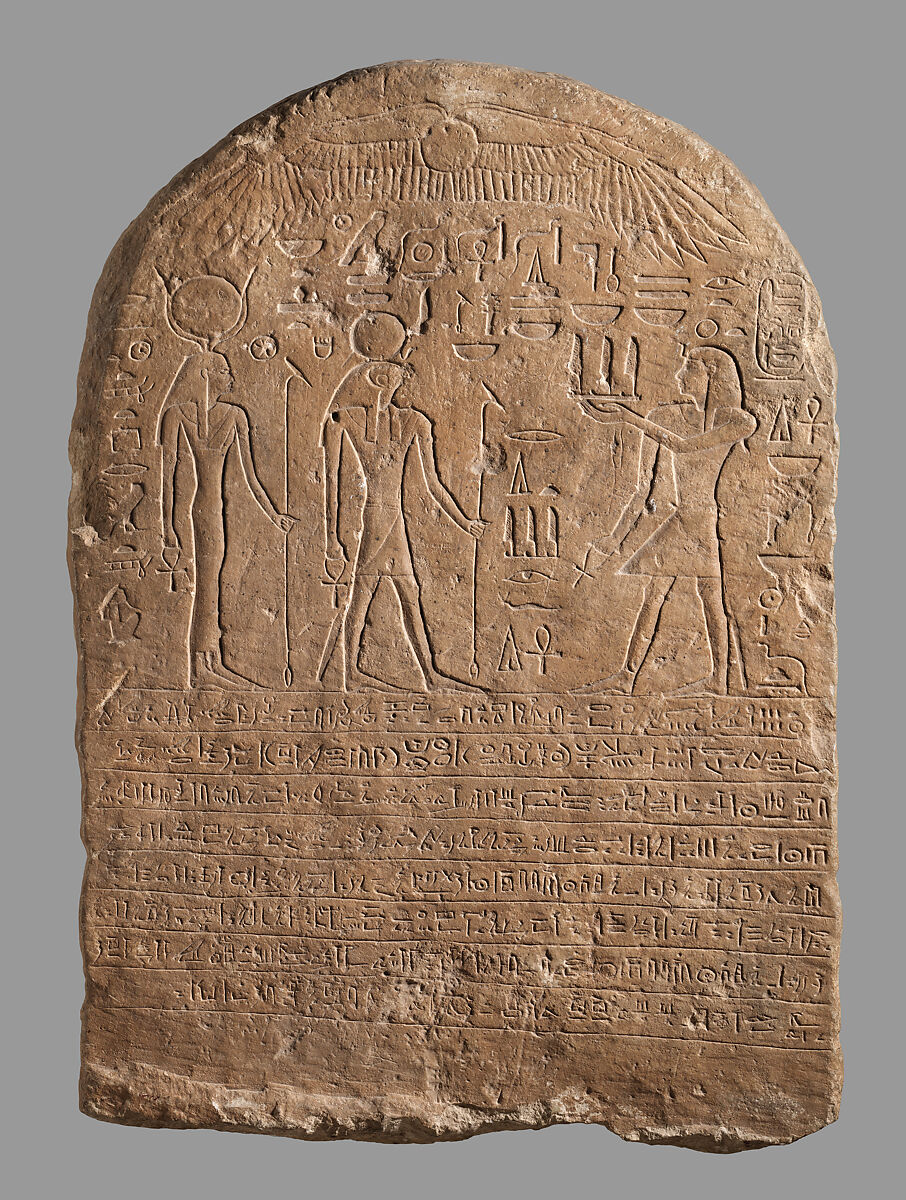 This artwork is meant to be viewed from right to left. Scroll left to view more.