Coin of Ptolemy III from a Ptolemaic hoard
Ptolemaic Period
On view at The Met Fifth Avenue in Gallery 134
A hoard of 162 Ptolemaic coins that contained issue of Ptolemy II, III, and IV, but apparently no later king, was discovered in a jar buried in a pit in front of a large Ptolemaic tomb in Thebes.

Accumulations of coins were not usually burial offering; these coins were likely buried in order to be hidden by someone who failed to return to recover them. The dates of the coins suggest they may have been hidden at the time of a major native uprisings in the north and in the south at the end of Ptolemy IV's reign and into the reign of Ptolemy V. The uprising lasted in the south of the country for 20 years from 206-186 B.C., and saw the establishment of nativer rulers Herwennefer and Ankhwennefer. It is reasoned that the uprising was a response to excessive taxation and manpower demands for Ptolemaic wars in Syria.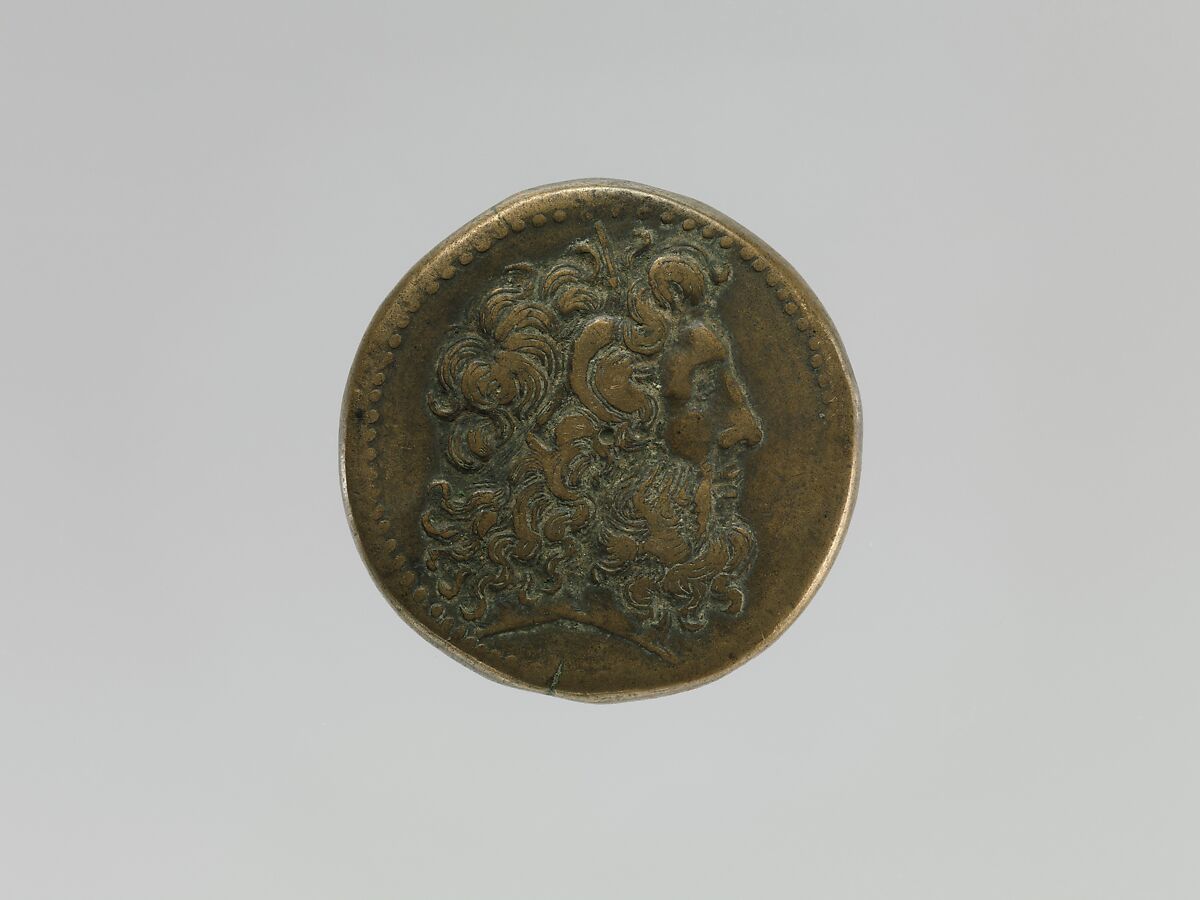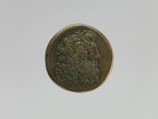 This artwork is meant to be viewed from right to left. Scroll left to view more.