Bugaku Dancers
Kano Yasunobu Japanese

Edo period (1615–1868)
Not on view
The costumed dances known as bugaku have been customary in Japanese court rituals and festivals since the eighth century, when the Nara court adopted them along with many other aspects of Chinese Tang-dynasty culture. The brilliantly costumed dancers and musicians are disposed here within a large format in a type of composition that was current among seventeenth-century artists of the Kano school.

The scene is anchored on the left by musicians playing a drum, a flute, and a mouth organ on a dais covered by a large brocade awning. Thirty-five dancing figures fill the remaining panels, set randomly on the gold-leaf ground in poses and costumes that represent the classic bugaku repertory. At the upper left, a large signature, accompanied by one of Yasunobu's seals, reads Hōgen Eishin hitsu ("the brush of Hōgen Eishin"). Yasunobu used this honorary title, which he received in 1662, until his death in 1685.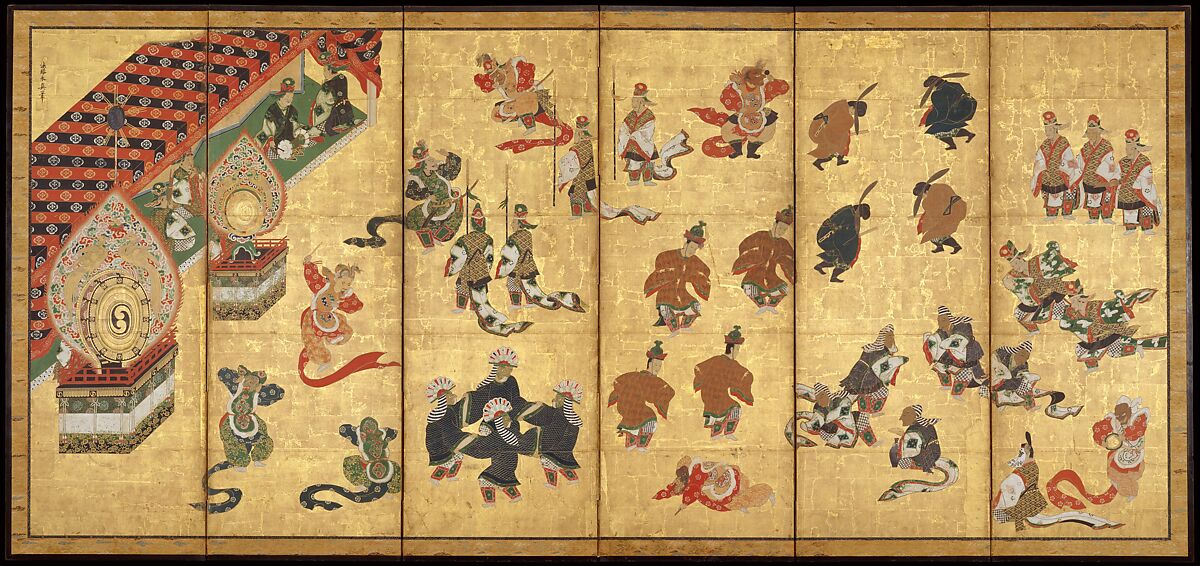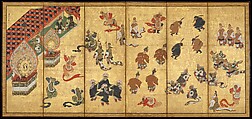 This artwork is meant to be viewed from right to left. Scroll left to view more.