Shabti of Petosiris, son of Djedhor
Late Period–Ptolemaic Period
On view at The Met Fifth Avenue in Gallery 130
This small funerary figure (shabti) comes from the tomb of the Djedhor family, which contained the burials of Djedhor, his wife Nebtaihet, and their three sons. Petosiris, the owner of this shabti, was buried in one of the vaulted chambers along with his two brothers. The three coffins had been covered with sand, and the inhabitants' canopic chests had been placed on top. Three of Petosiris's three hundred and eighty-five shabtis were in his coffin and the rest were scattered over the sand.

All of Petosiris's shabtis are mummiform, and hold agricultural tools (a distinctively curved pick in the left hand, a hoe in the right, and a basket, held by a rope in the right hand, over one shoulder). Most were uninscribed, but thirty-six (for example, 02.4.110, bore his name, titles, and the name of his father Djedhor, along with lines from Spell 6 of the "Book of the Dead." This text promised that the shabti would carry out manual labor on behalf of the deceased in the afterlife.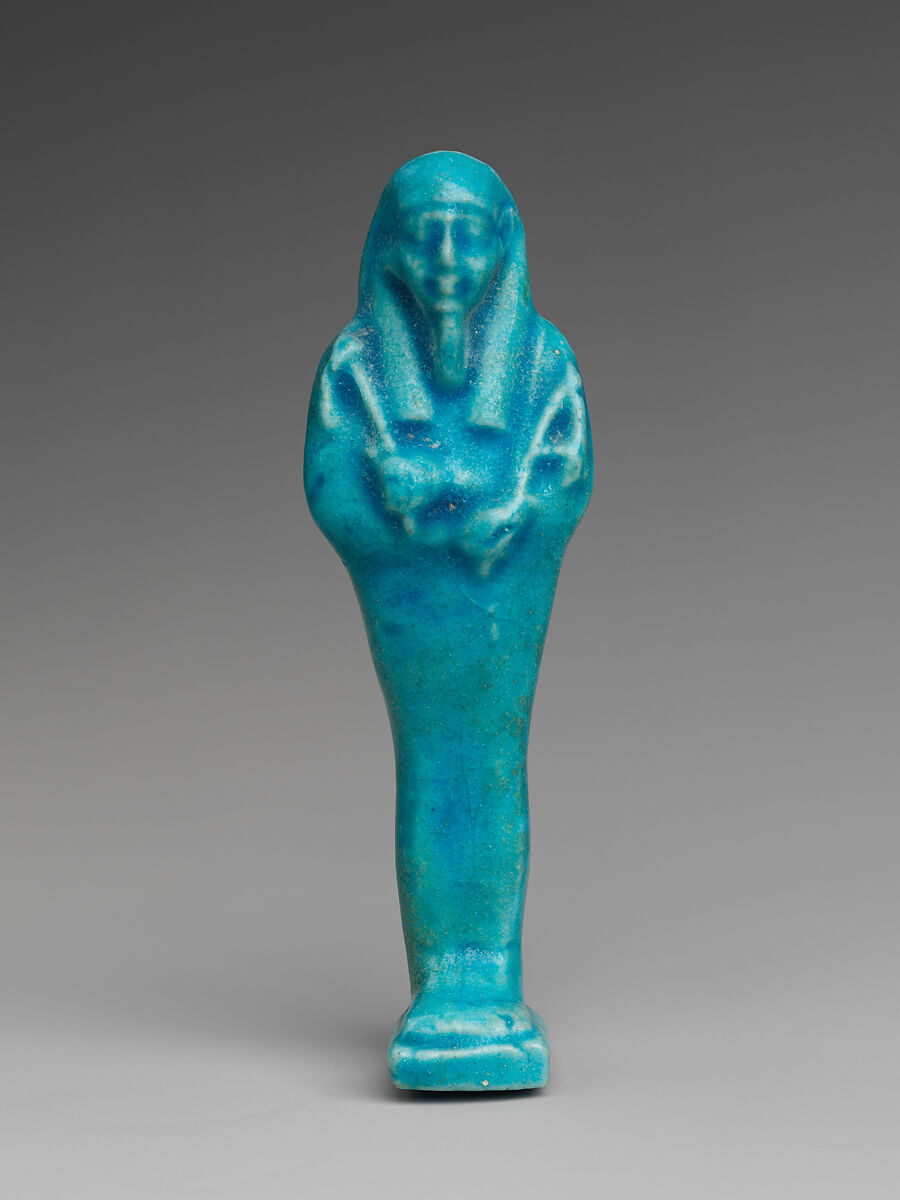 This artwork is meant to be viewed from right to left. Scroll left to view more.