Scarab Ring of Ruiu
New Kingdom
On view at The Met Fifth Avenue in Gallery 116
The burial the House Mistress Ruiu was found in the tomb of her father, Neferkhawet, which was excavated by the Museum's Egyptian Expedition in 1935. On the left hand of Ruiu's mummy were three scarab rings. The scarabs were made of glazed steatite and the ring bands were silver. The scarabs had been mounted by passing a silver wire through a hole running from head to tail. The wire was then lashed to the ring with finer silver wire. Silver deteriorates over time when exposed to dampness, and the rings were badly corroded. The scarabs were all originally glazed blue, but the glaze has almost entirely disappeared from wear and from the damp conditions inside the tomb.

This scarab is inscribed on the base with a striding sphinx facing a rearing cobra. This design is typical of scarabs dating to the Hyksos period, a century or so before Ruiu's death, sometime in the sole reign of Thutmose III. The other two rings and two scarabs belonging to Ruiu also appear to be Hyksos in origin.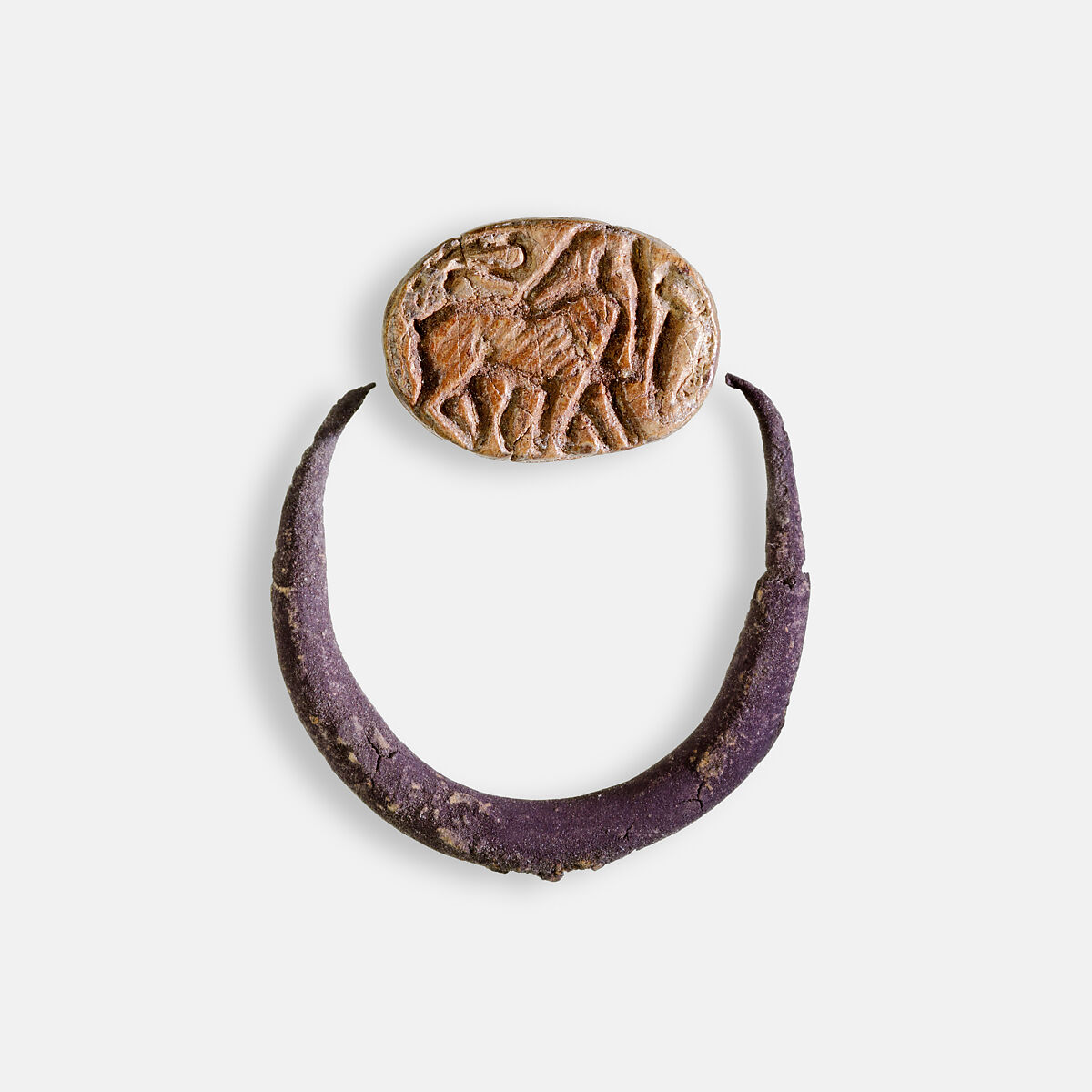 This artwork is meant to be viewed from right to left. Scroll left to view more.