Pair Statue of Neferkhawet and Rennefer
New Kingdom
On view at The Met Fifth Avenue in Gallery 116
This finely carved pair statue depicts the "House Mistress, Rennefer," and the "Overseer of Craftsmen, Neferkhawet." Rennefer, seated at the left, occupies the dominant position more commonly held by the man. This unusual configuration may reflect the fact that the inscribed dedication was made by the couple's daughter, Ruiu, instead of by a son. The statue is carved from granodiorite, an unusual choice for such statues, which were usually made of limestone or sandstone. The sculptor appears to have taken advantage of a vein of pink feldspar to create the illusion of the broad beaded necklaces, known as broad collars, that were part of the formal costume of funerary statues.

The statue was intended for a funerary chapel where offerings would have been left for the deceased, and all the flat surfaces have been inscribed with prayers for the deceased or with images of the couple's extended family. These including Ruiu; her husband, Baki; her brother, Amenemhat; and her sister, Amenhotep.

The family tomb of Neferkhawet was discovered by the Museum's Egyptian Expedition in 1935. The burials of ten family members were found in the tomb's two underground chambers. These included Neferkhawet and Rennefer, their son Amenemhat, their daughter Ruiu, and her husband Baki. Coffins of an adult woman and four children bore no inscriptions and their identities are unknown. The tomb's above-ground offering chapel was probably destroyed to make way for a building project carried out by Thutmose III, sometime before the end of his reign in 1425 B.C. This statue and another depicting Ruiu and Baki were probably buried nearby allowing them to continue fulfilling their funerary function as homes for the spirits of the dead.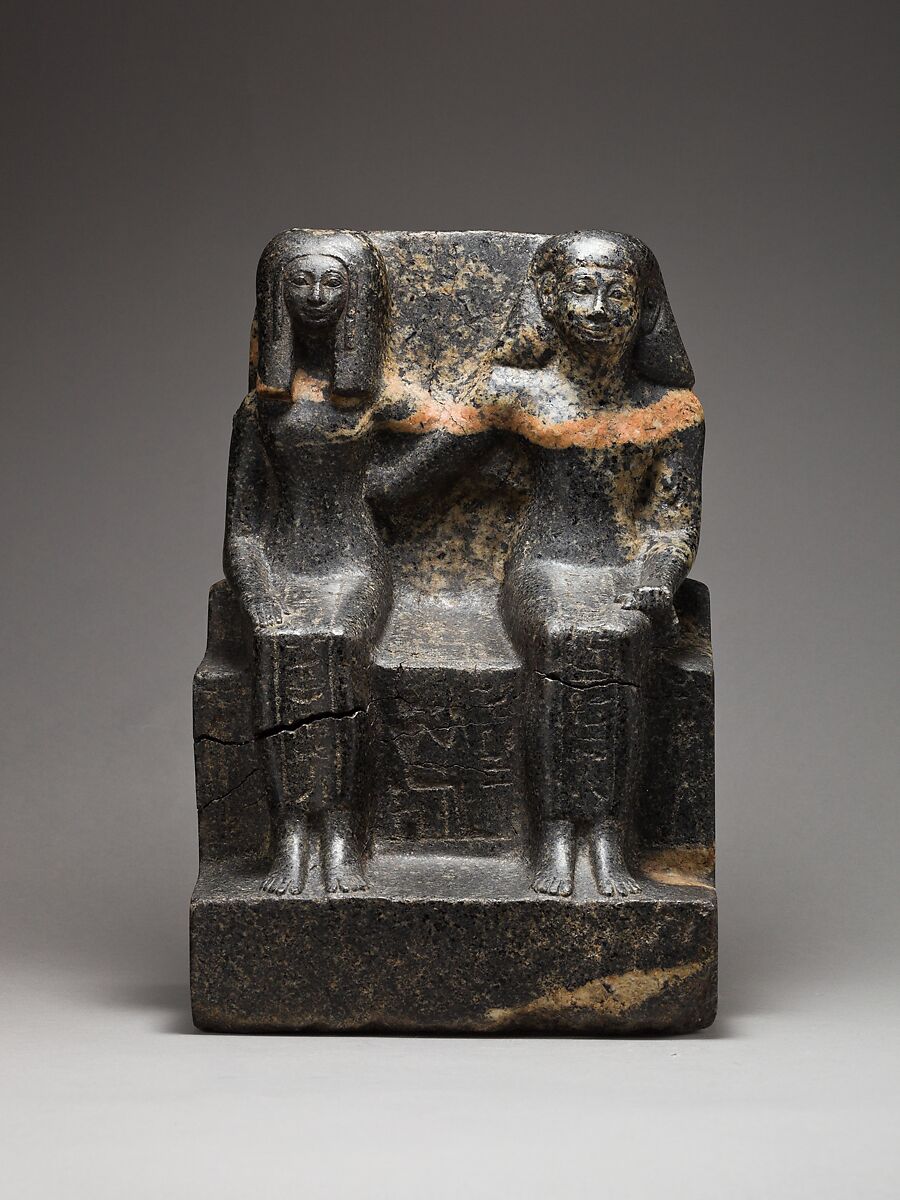 This artwork is meant to be viewed from right to left. Scroll left to view more.