Two ichneumons surmounting a shrine-shaped box for an animal mummy
Late Period–Ptolemaic Period
Not on view
The ichneumon is a rodent, similar to a mongoose, that was associated with the gods Horus of Letopolis and Atum. Sometimes confused with the shrew mouse, which was also dedicated as a statuette, the ichneumon has a shorter snout, thick body, and smaller oval ears; its legs are straight and its tail usually droops down to touch the base below, as shown here. On this example, two ichneumons surmount a mummy box that held animal mummies.

The stout ichneumons stand side-by-side, facing forward, and on each, small incised marks indicate the fur. While ichneumons could be dedicated to either Horus or Atum, they are also frequently found together with other animal statuettes related more broadly to solar cult, such as lizards, falcons, and shrew mice.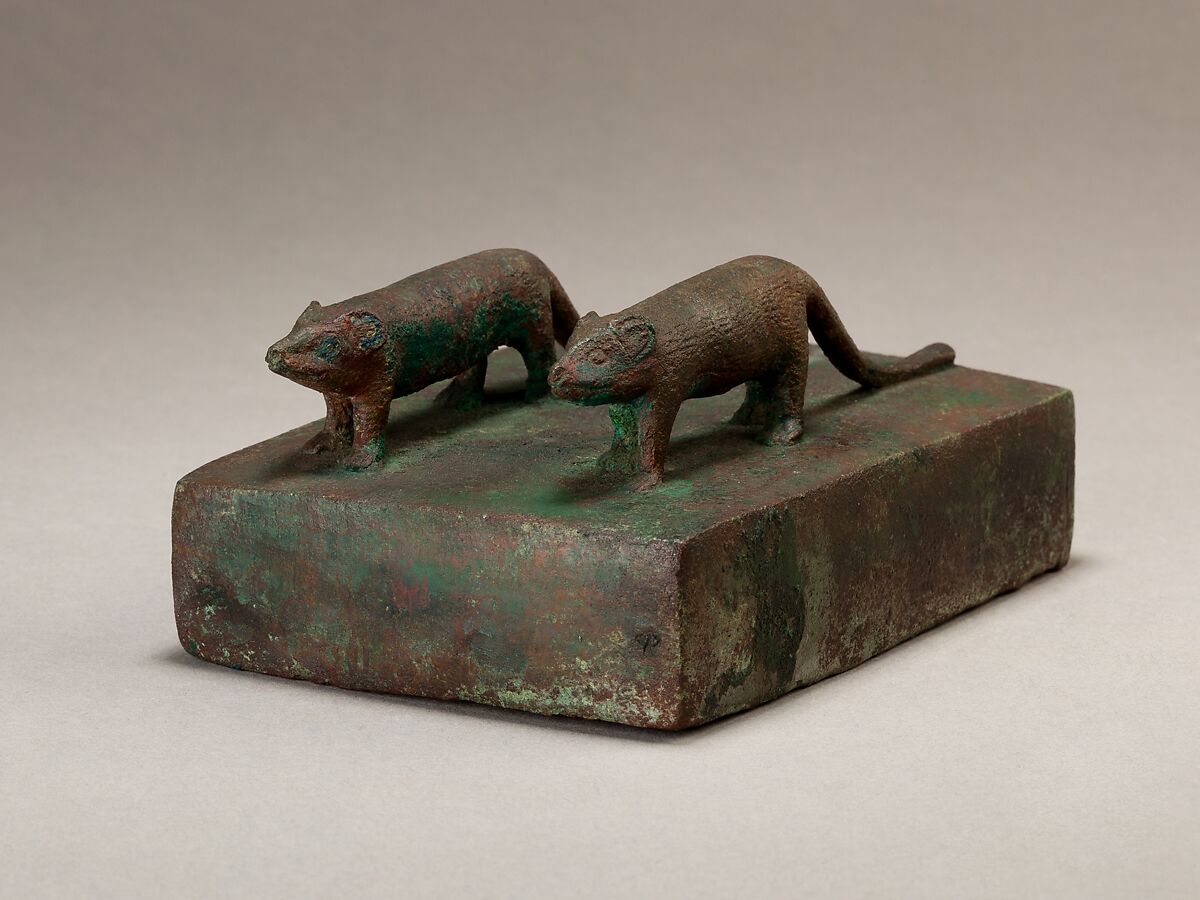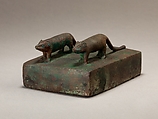 This artwork is meant to be viewed from right to left. Scroll left to view more.