Jar
Not on view
Written in cobalt blue on the bottom of this jar is a single Chinese character (Korean: chung). Even after the Korean alphabet, known as hangeul, was created in 1443, official court documents and writings by literati continued to use Chinese characters.

Chung probably refers to Chunghūi-dang, a building (now lost) within the Ch'angdōk palace complex in modern Seoul that King Gojong (r. 1864–1907) used to receive foreign envoys.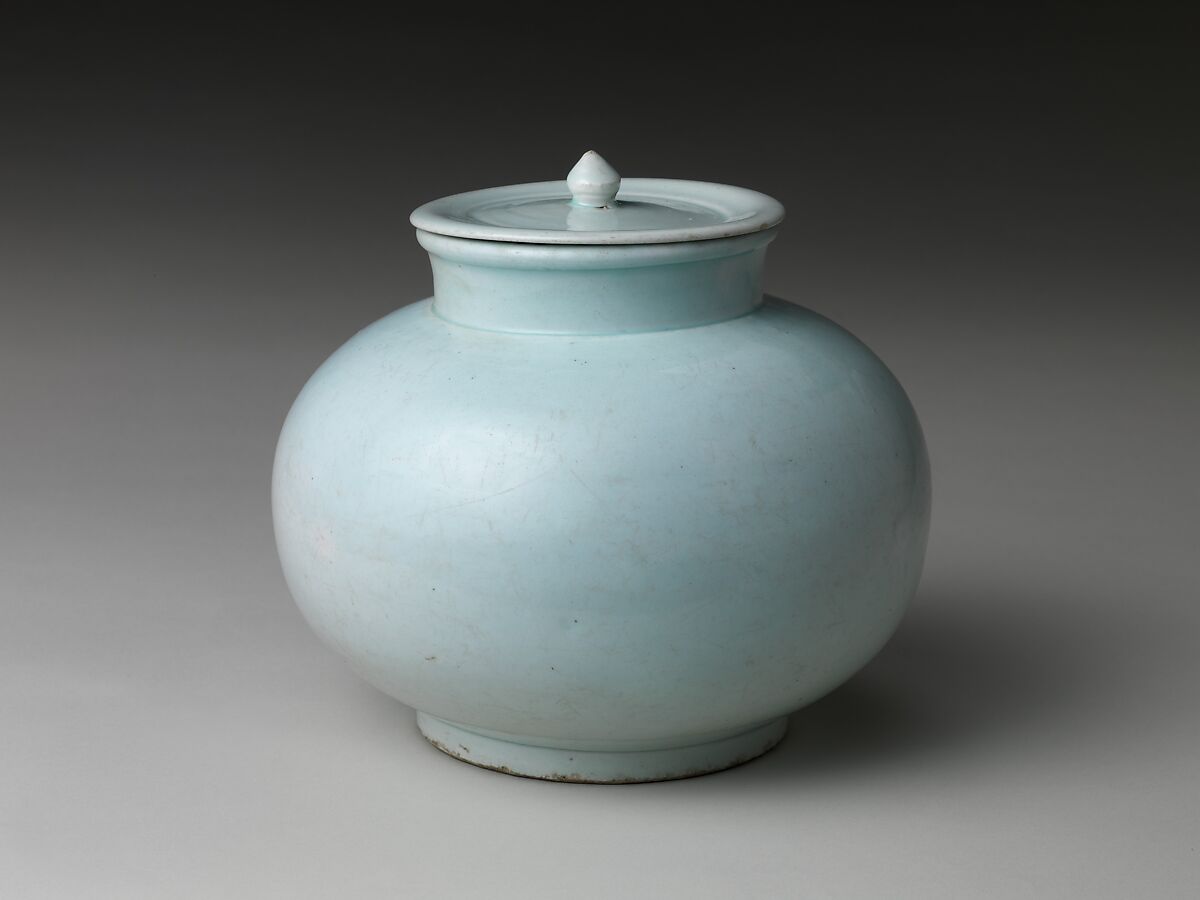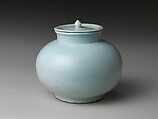 This artwork is meant to be viewed from right to left. Scroll left to view more.