Relief Fragments from a Large Figure of Mentuhotep II
Middle Kingdom
On view at The Met Fifth Avenue in Gallery 107
The tomb of Khety, the first recorded royal treasurer of King Mentuhotep II, was situated high up in the cliffs at Deir el-Bahri. It is one of the first non-royal tombs at Thebes in which the reigning king was depicted. There was an image of Mentuhotep II with Khety standing opposite at the back of each of the two niches that flanked the entrance passage just behind the main doorway .

The king holds a staff in his left hand and a mace in his right. The head of the mace is delicately decorated with scales in relief and painted to resemble a vegetal item, perhaps the bulb of a lily. This is, of course, not a weapon but a symbol, possibly of rebirth or of the land of southern Egypt, whose emblem was the lily. The royal face with its folds beside the nostrils and full-lipped mouth is well known from other representations of this king (see, for instance, 26.3.29).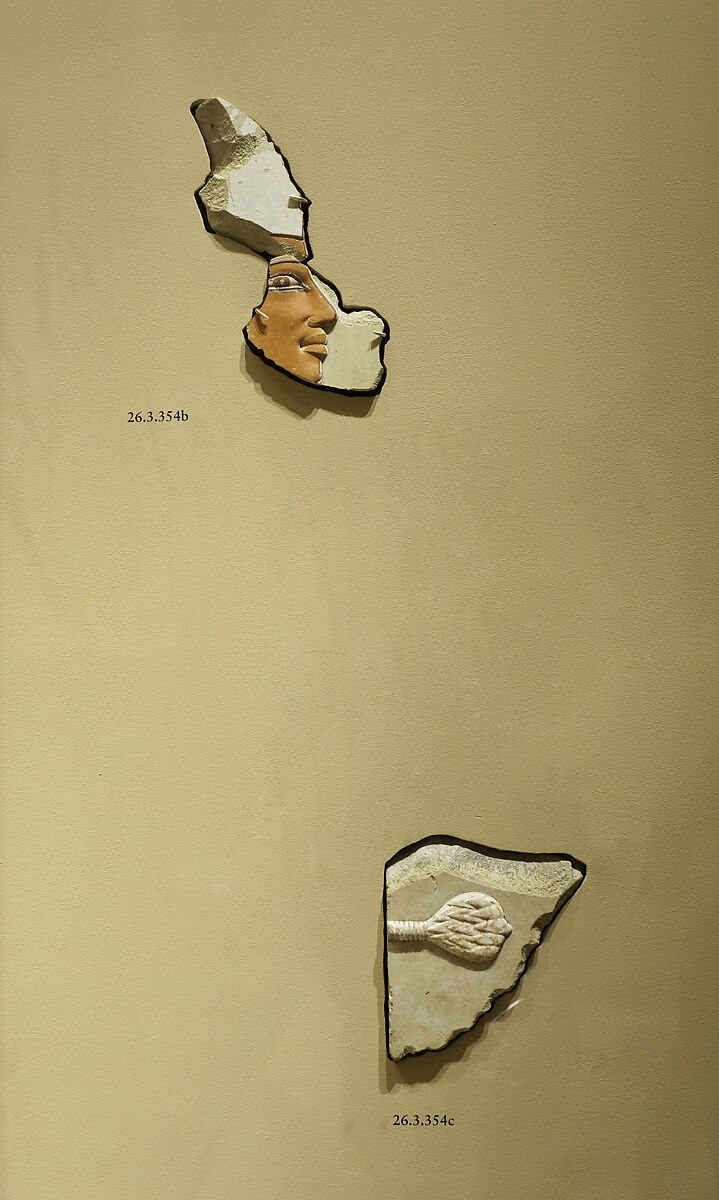 This artwork is meant to be viewed from right to left. Scroll left to view more.