Magic Mirror with Image of the Buddha Amida
Not on view
This mirror, a Buddhist icon, conceals an image of the Buddha Amida (Sanskrit: Amitābha) emanating forty-eight rays of light, one for each of the vows he made as a bodhisattva. The image is only revealed under special lighting conditions. The back of the mirror bears the six-character phrase "Namu Amida Butsu" (Hail the name of Amida Buddha).

Mirrors of this type are called "magic mirrors," or makyō in Japanese. Made in China from very early on, they also became popular in Japan for both religious and secular use.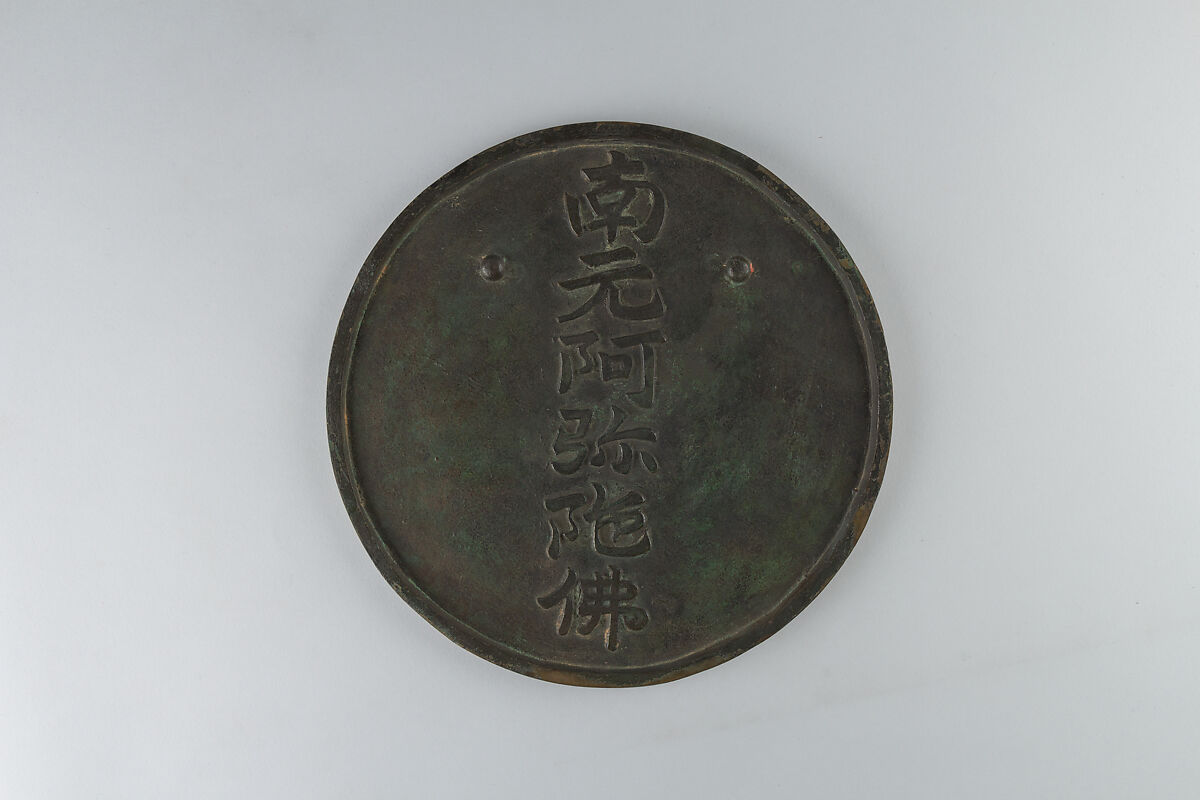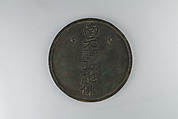 This artwork is meant to be viewed from right to left. Scroll left to view more.