Album of Blossoming Plum
Li Fangying Chinese

Not on view
The plum, the first flower to bloom in the spring, has long been admired by scholar-gentlemen for its fortitude in the face of harsh conditions. Its delicate blossoms, springing forth from gnarled trunks and twisted branches, are a symbol of renewal, while its fragrance carries connotations of moral purity and loyalty.

Li Fangying developed a specialty for painting the blossoming plum, which he admired for its lofty symbolism and long association with scholar-painting, as well as for its viability as a vehicle for spontaneous, abbreviated brushwork and dramatic abstraction. This album, painted when Li was living at home mourning the death of his parents, exemplifies the artist's integration of poetry, painting, and calligraphy and shows off his distilled minimalism and ability to produce distinctive variations on a single theme.

Born into a family of government officials in Nantong, Jiangsu Province, a district under the jurisdiction of Yangzhou, Li Fangying is traditionally identified as one of the "Eight Eccentrics of Yangzhou." In 1729, in recognition of his father's loyal service, Li was granted an official post by the Yongzheng emperor (r. 1723–35). He held a number of posts as a magistrate in Shandong and Anhui Provinces, but his service was repeatedly interrupted due to clashes with his superiors.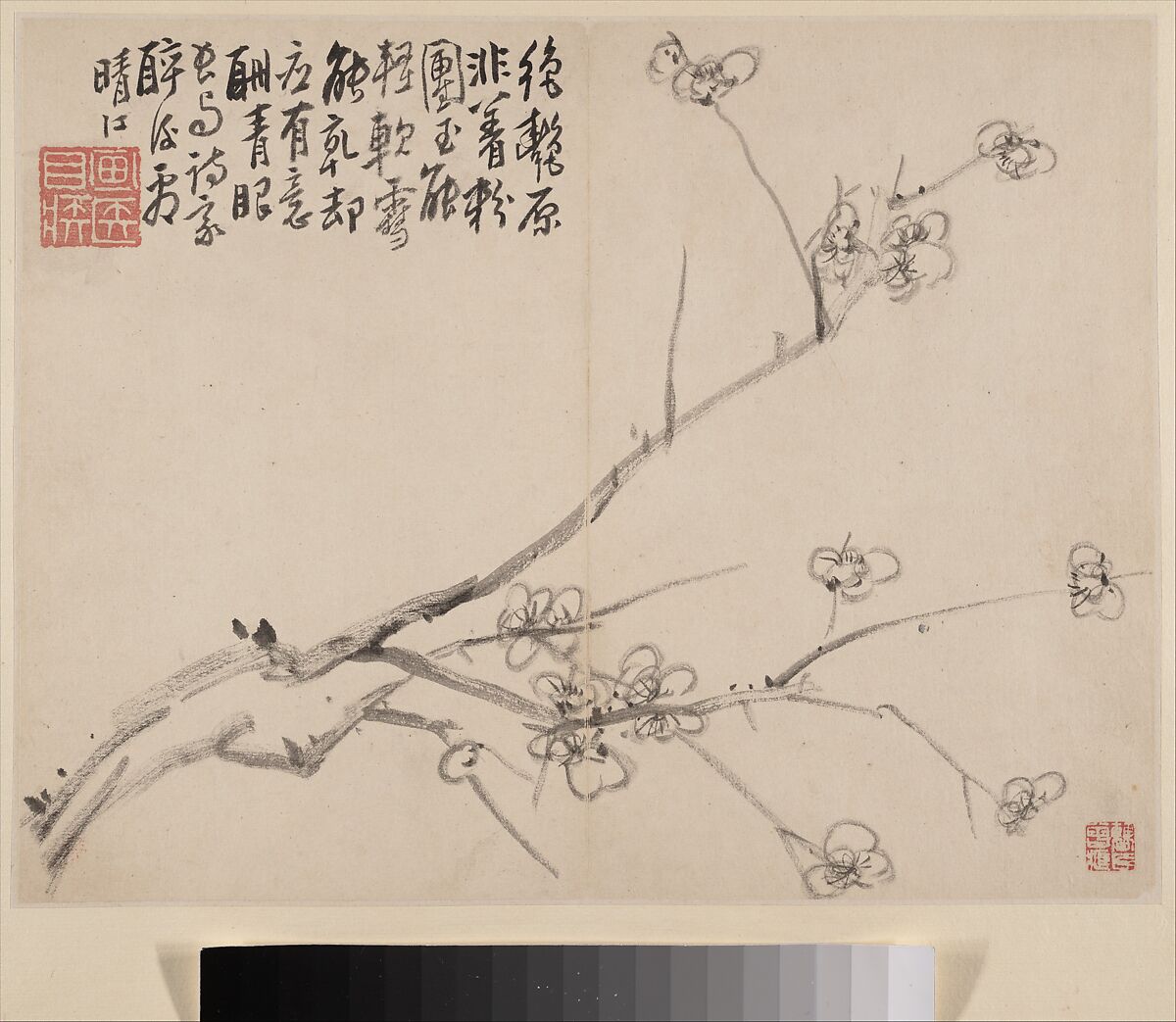 This artwork is meant to be viewed from right to left. Scroll left to view more.