Maharaja Bijay Singh in His Harem
Not on view
Maharaja Bijay Singh is shown in the midst of his harem, nestling with one of his wives and listening to a musical performance. Several of the women, intoxicated by the performance, have begun to dance, and two more frolic in the forest beyond the marble terrace.

The painting is beautifully rendered, and the colors are particularly rich-hot reds, oranges, and yellows are offset by cooler lavenders, pinks, and greens. Perhaps the most unusual element is the sumptuous textiles, not only the gorgeous costumes but also, and even more strikingly, the extraordinary rugs. Most distinctive is the large, lavender ground carpet with gold floral arabesques, red and pink leaves, and flowers, inhabited by multicolored parrots. A similar but differently colored carpet appears in another Marwar painting, probably by the same artist, in the collection of the Harvard University Art Museums, Cambridge.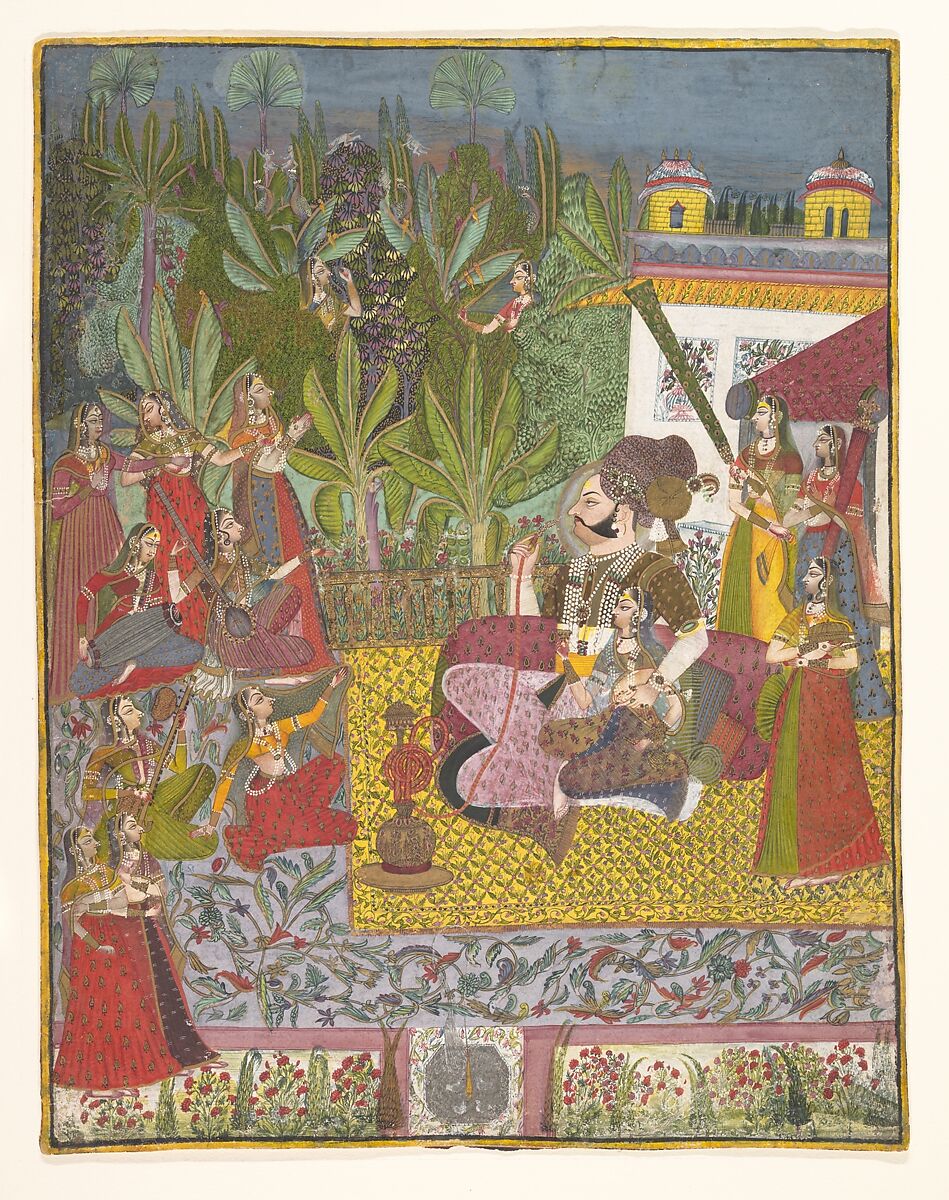 This artwork is meant to be viewed from right to left. Scroll left to view more.