Still life with bronze vessels and flowering plants
Attributed to Jang Seung-eop (pen name: Owon) Korean

Not on view
Still-life paintings of antique vessels with flowering plants and fruits emerged as a distinct Korean art form (gimyeong jeoljido) in the nineteenth century. The bronzes depicted on this screen are stylized, exaggerated versions of late Qing period (1644–1911) Chinese examples. The vessels were known in Korea through imported collectibles and their representation in Chinese paintings, prints, and lithographs.

The work is a rare example of turn-of-the-twentieth-century still-life painting in the screen format. The leftmost panel bears the signature and seal of Jang Seungeop, the leading court artist of the time. Students and others signed for the illiterate master, and some works attributed to Jang may be collaborations or by his immediate followers.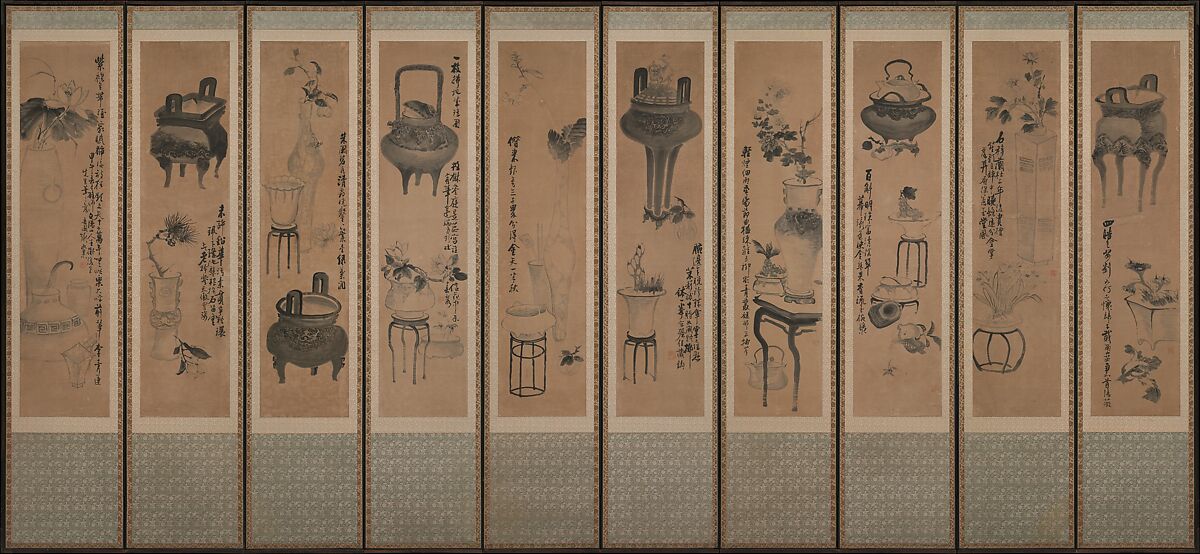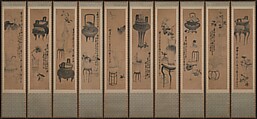 This artwork is meant to be viewed from right to left. Scroll left to view more.