Set of Sword Fittings (Mitokoromono) with Two Additional Knife Handles (Kozuka) and a Pair of Grip Ornaments (Menuki)
Fittings maker Gotō Tsūjō Japanese

Not on view
The Gotō School of sword-fittings makers was founded in the fifteenth century by Gotō Yūjō, who is said to have been patronized by the shogun Ashikaga Yoshimasa (1435–1490). The work of the Gotō masters is characterized by painterly designs carved in high relief on a ground of shakudō (an alloy of copper and gold chemically treated to turn a rich blue-black), finished in nanako (tiny circles punched regularly over the surface to give it a granular appearance) with colorful accents in gold and silver. The succeeding generations of Gotō masters continued to work in these soft metals and concentrated on the smaller sword fittings, such as kozuka (the handle of the small utility knife fitted into a slot on the back of a sword scabbard), kōgai (a skewer-like hairdressing tool carried in the front of the scabbard), and menuki (a pair of grip ornaments secured by the handle wrappings). The production of the stouter sword guards, or tsuba, was left to other masters. While earlier generations had not signed their work, the Gotō masters in about 1600 began to authenticate the work of their predecessors; the attributions usually were engraved on the backs of the pieces themselves. These attributions bear testimony to the keen interest in early sword fittings as status symbols for high-ranking samurai.

The collection of Gotō sword fittings exhibited here was assembled by Count Mito Tokugawa in the nineteenth century. Each of the first fifteen generations of masters of the main Gotō school is represented by a mitokoromono, a set of matching fittings consisting of a kozuka, a kōgai, and two menuki. Two additional sets of kozuka and one set of menuki also are exhibited for each generation. This display is the most complete representation of the famous Gotō school of sword-fittings masters.

These sword fittings are the work of Gotō Tsūjō, eleventh-generation Gotō master.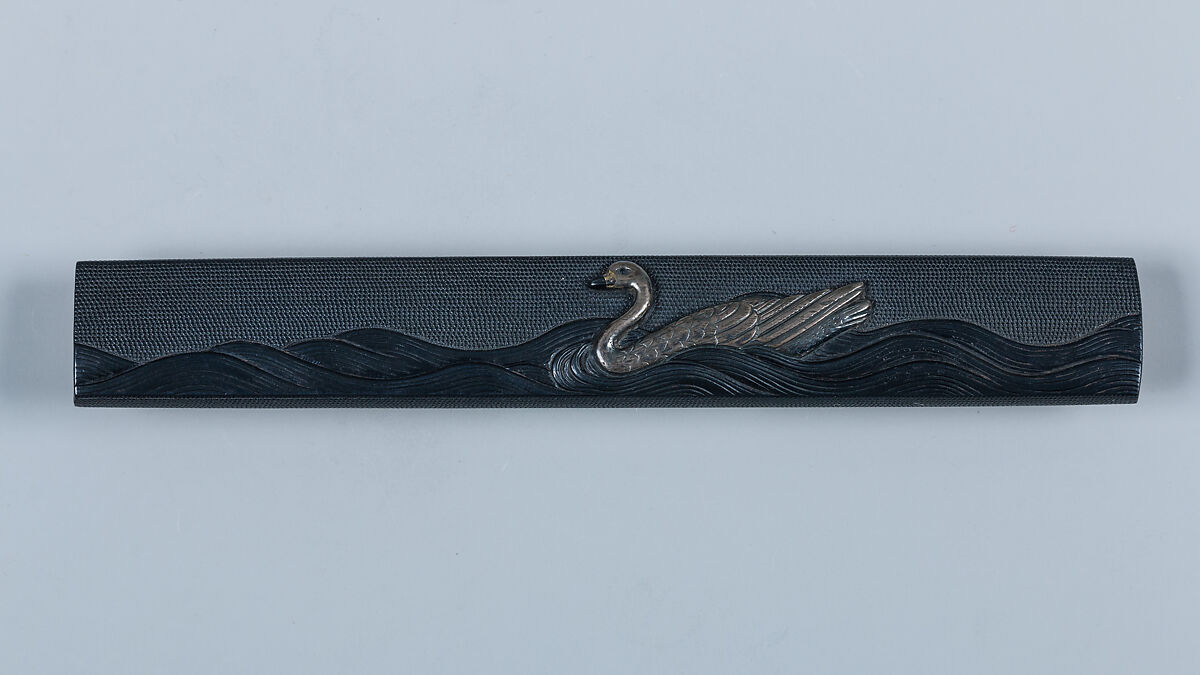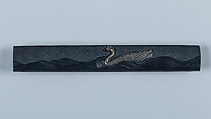 This artwork is meant to be viewed from right to left. Scroll left to view more.