A Long Tale for an Autumn Night (Aki no yo nagamonogatari)
Not on view
A Long Tale for an Autumn Night became popular in Japan in the late fourteenth and fifteenth centuries. It tells of an amorous affair between a Buddhist monk and a younger male acolyte (chigo). The usual outcome of these tragic tales is the monk's attainment of religious salvation after repenting his obsession with carnal pleasures.

The narrative progresses from right to left across three illustrated handscrolls (emaki). Note the use of a device called iji dōzu (literally, "different time, same illustration"), in which the same figures appear multiple times in a single pictorial segment so that several events can be depicted simultaneously. At an earlier point, the first section of this handscroll was excised and mounted separately as a hanging scroll. The Museum acquired the missing section in 2005.
#8809. A Long Tale for an Autumn Night (Aki no yonaga monogatari)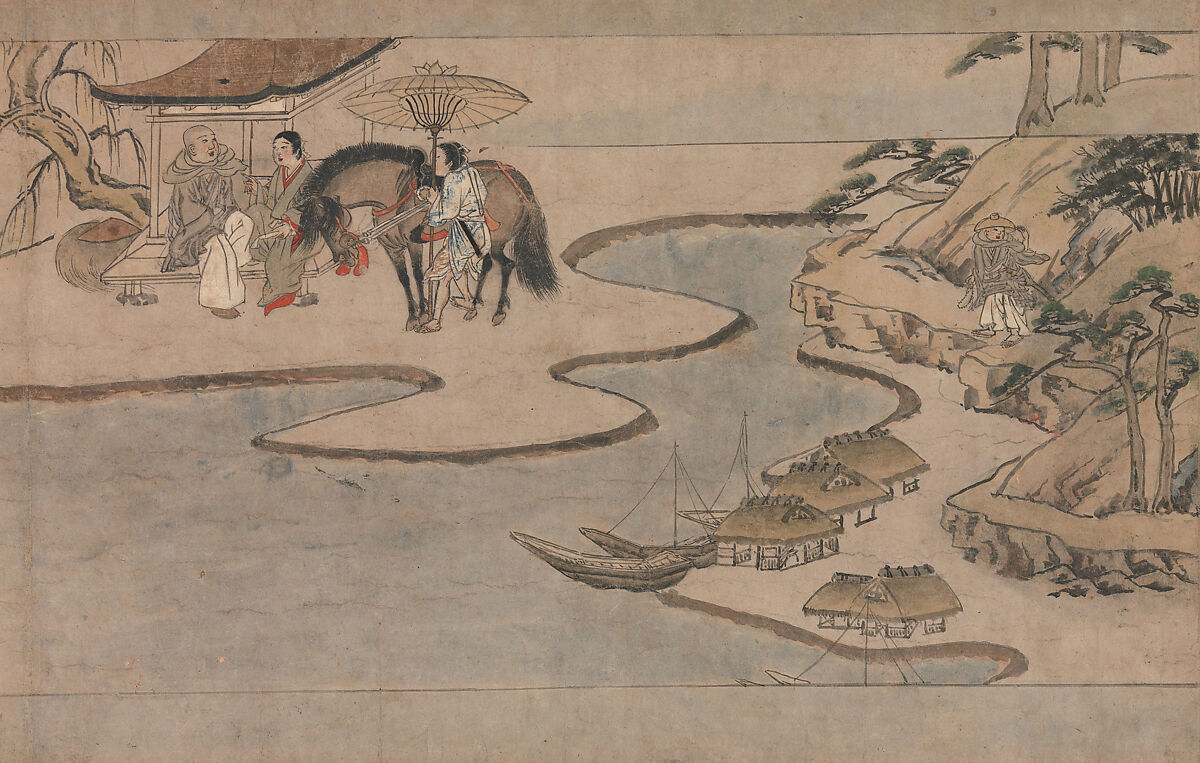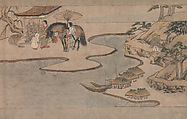 This artwork is meant to be viewed from right to left. Scroll left to view more.