Pensive bodhisattva
Not on view
Images of the pensive bodhisattva became prevalent in East Asia between the fifth and eighth centuries. In Korea, the type emerged as an important Buddhist icon during the sixth and seventh centuries, particularly in the kingdoms of Baekje and Silla. This seated figure is among the best-preserved examples. It is infused with a subtle yet palpable energy that is articulated in such details as the pliant and lifelike fingers and toes. His crown is topped with an orb-and-crescent motif, indicating Central Asian influence.
#8501. Asian Art: Pensive Bodhisattva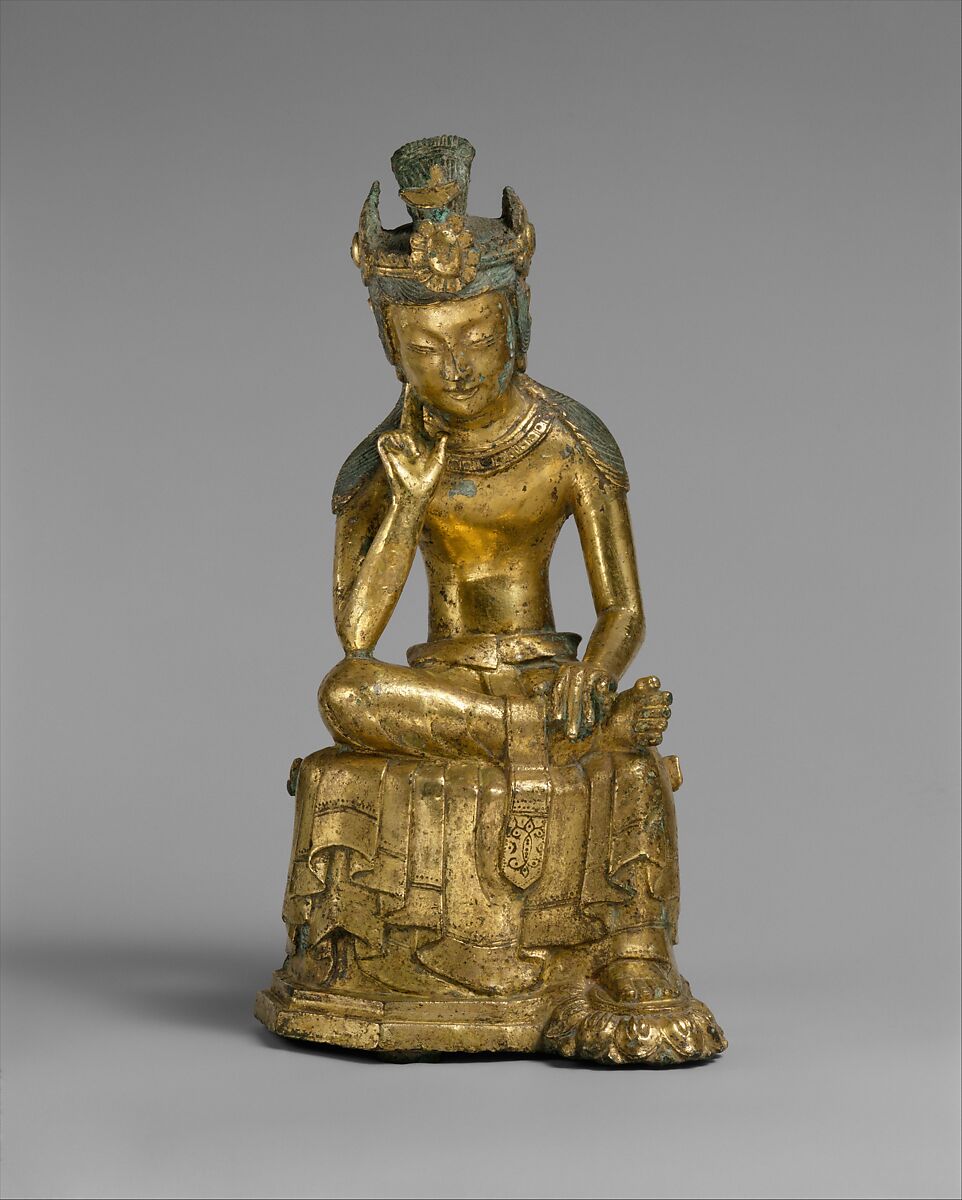 This artwork is meant to be viewed from right to left. Scroll left to view more.