Plate 1 for "Treatise on Etching"
Maxime-François-Antoine Lalanne French
Printer Auguste Delâtre French
Publisher Alfred Cadart

Not on view
Like many aspiring artists in nineteenth-century France, Maxime Lalanne moved to Paris, where he was able to work in the studio of an established history painter, and to exhibit at the public Salon. After meeting Alfred Cadart, he abandoned these goals in favor of etching. Lalanne became an active member of the Société des Aquafortistes and frequently contributed urban views to the group's albums. He was best known, however, for his Treatise on Etching, published in 1866. The text featured detailed instruction on each stage of production, from preparation of tools to printing techniques, in addition to more theoretical commentary on the ideal uses and distinct qualities of etching. Interspersed throughout the text, Lalanne's own prints tangibly illustrated the outcomes of various processes. Because artists often taught themselves or learned from friends how to etch, the Treatise was immensely popular throughout Europe and the United States and encouraged further experimentation in the media.
See 59.500.780 for second state with and additional etched lines and "Paris" added to the inscription.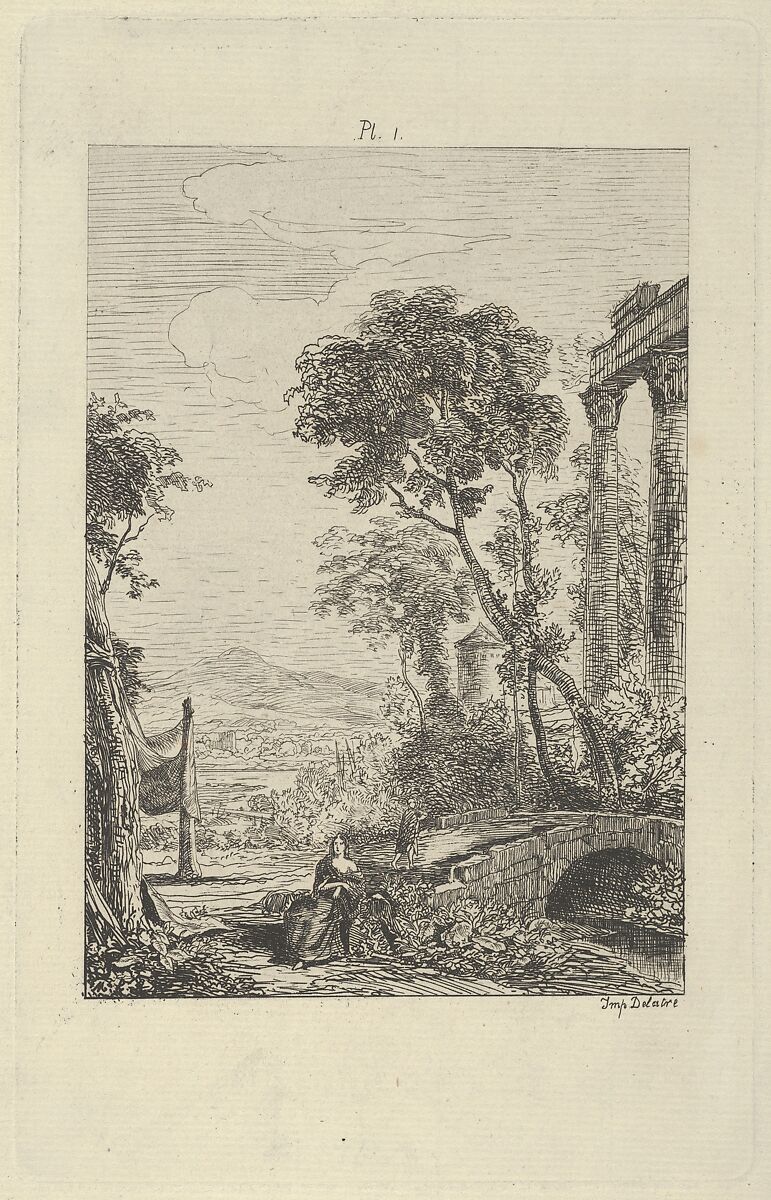 This artwork is meant to be viewed from right to left. Scroll left to view more.