Giardineto novo di punti tagliati et gropposi per exercitio & ornamento delle donne (Venice 1554), page 13 (recto)
Publisher Matteo Pagano Italian
Binder Lloyd, Wallis & Lloyd British

Not on view
Published by Matteo Pagano, Italian, 1515-1588, bound by Lloyd, Wallis & Lloyd, British, active London after 1821.
From top to bottom, and left to right:
Continuation of double-page design from previous page. Top register is decorated with 2 diamonds: left containing a female figure and right containing a plant growing acorns. Middle register is decorated a backward and sideways 'S'. Bottom register is decorated with a pattern of 'V's (upright and upside down) formed by black triangles.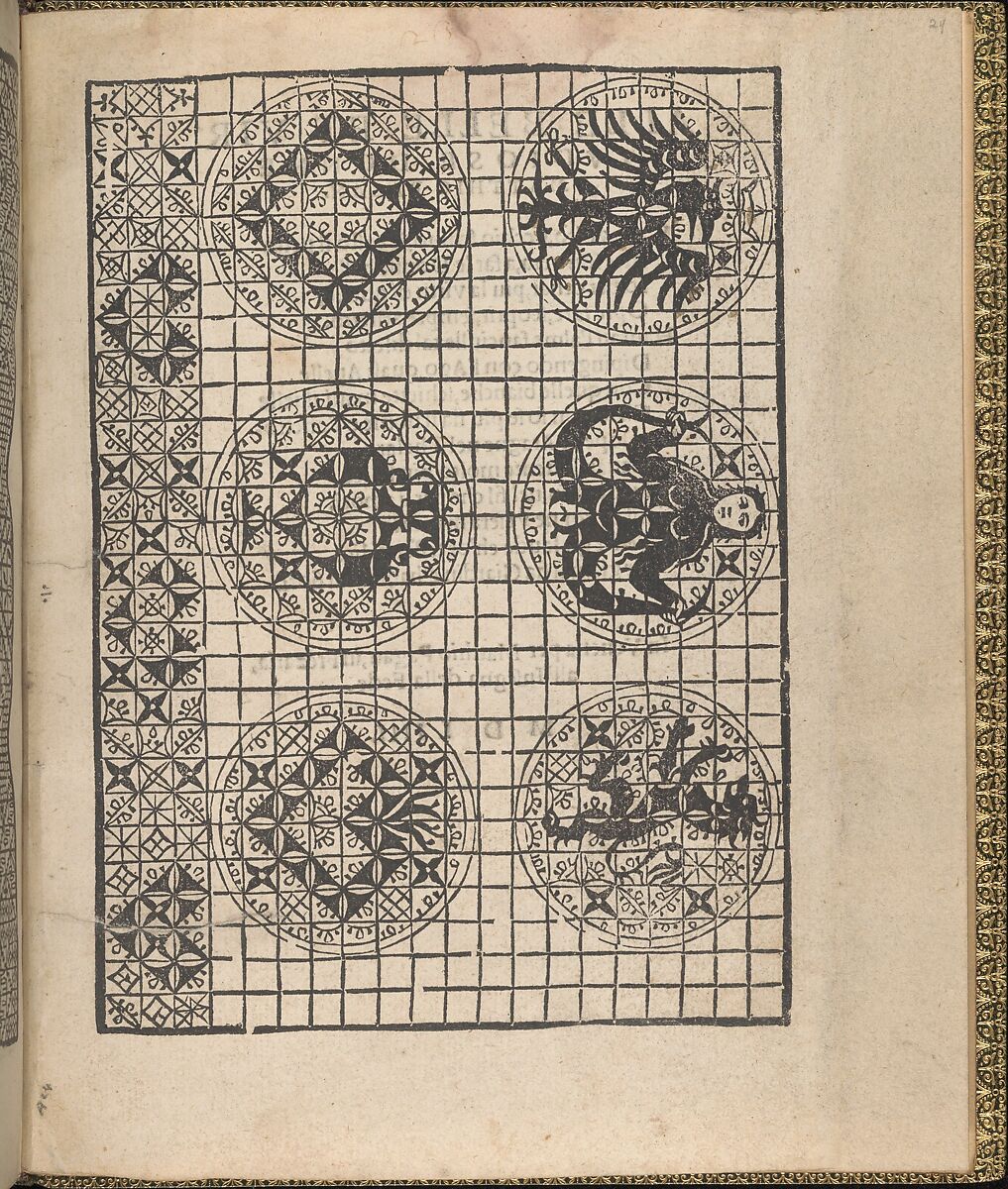 This artwork is meant to be viewed from right to left. Scroll left to view more.