Courtesan Reading a Letter
Ishikawa Toyonobu Japanese

Not on view
The seated women in elegant red tie-dyed robes with a white over-cloak decorated with budding willows has her obi sash tied in front, identifying her as a courtesan of the pleasure quarters. She holds two sheets of paper of a variety that can be used for letters, poems, and drawings. In front of her is arrayed a lacquer box with writing implements and a lit candle, indicating a nocturnal setting.

The mythical beast called a hakutaku (Chinese: baize), shown in the painting in the alcove signed "Toyonobu," derives from Chinese legend. Above it is an excerpt from the Japanese encyclopedia Records of the Four Seas (Kairoku) stating that the Yellow Emperor encountered this fantastical beast while on a tour of eastern regions and that it dictated to him accounts of supernatural creatures in the world and how to avoid being haunted or harmed by them. Thus images of the hakutaku were said to ward off disease and harmful influences.

The signature "Toyonobu" and the miniature seals in the painting identify the artist as Ishikawa Toyonobu, who became famous for his "lacquer prints" (urushi-e) of kabuki actors and courtesans of the pleasure quarter.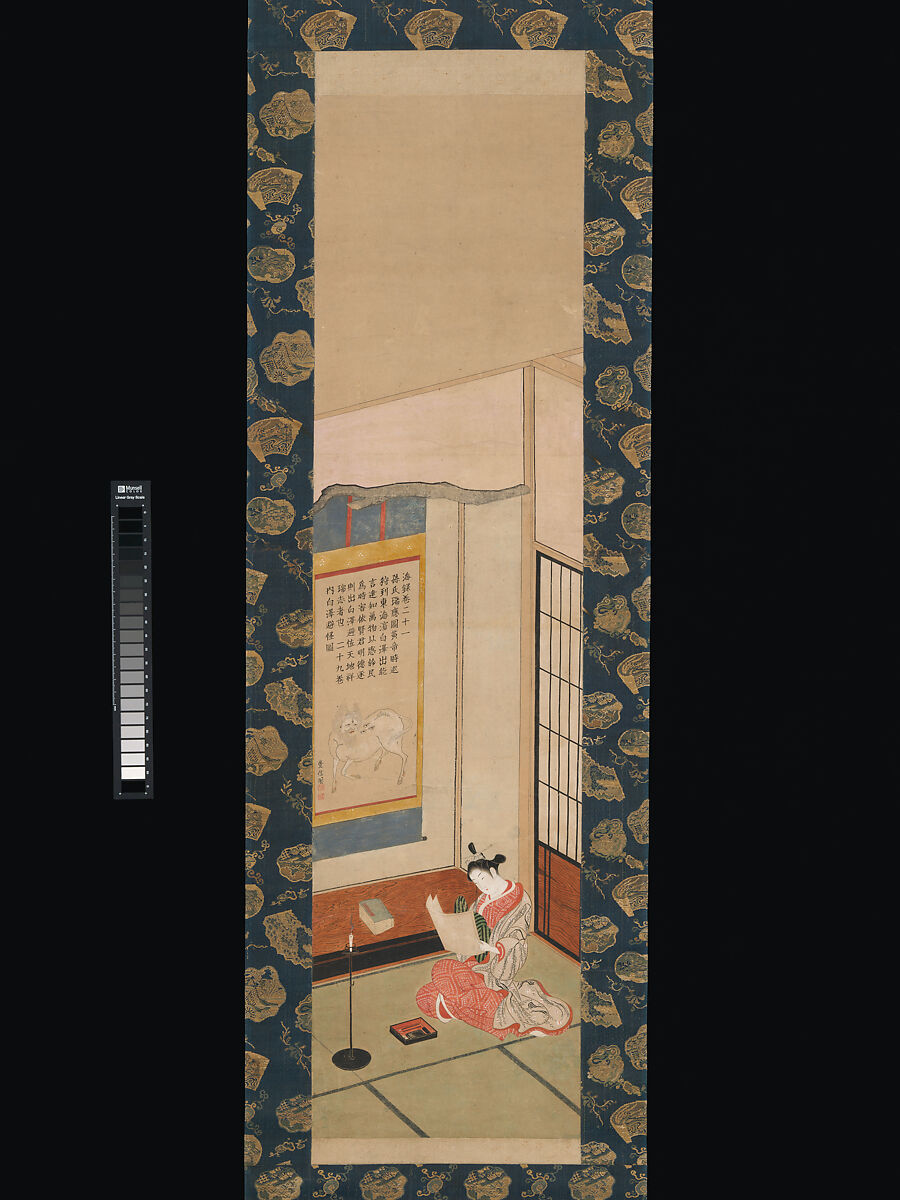 This artwork is meant to be viewed from right to left. Scroll left to view more.