Zhou Maoshu Admiring Lotuses
Kaihō Yūsetsu Japanese

Not on view
A bearded scholar props his elbows on the side of his boat and rests his chin in his hands, leaning over to catch a glimpse of lotuses scattered across the surface of a pond. He is recognizable as the Northern Song-dynasty philosopher Zhou Maoshu (Chinese: Zhou Dunyi, 1017–1073). A leading figure in early neo-Confucian thought, Zhou wrote, among other texts, the short essay "On the Love of the Lotus" ("Ai lian shuo"), in which he describes the lotus as a "man of virtue," in contrast to the "hermitlike" chrysanthemum and the "aristocratic" peony.

After the death of his father, Kaihō Yūshō (1533–1615), Yūsetsu operated a shop selling readymade pictures under the name "Chūzaemon." Later, he received patronage of Tokugawa Iemitsu, the third shogun, and reverted to using the family name Kaihō.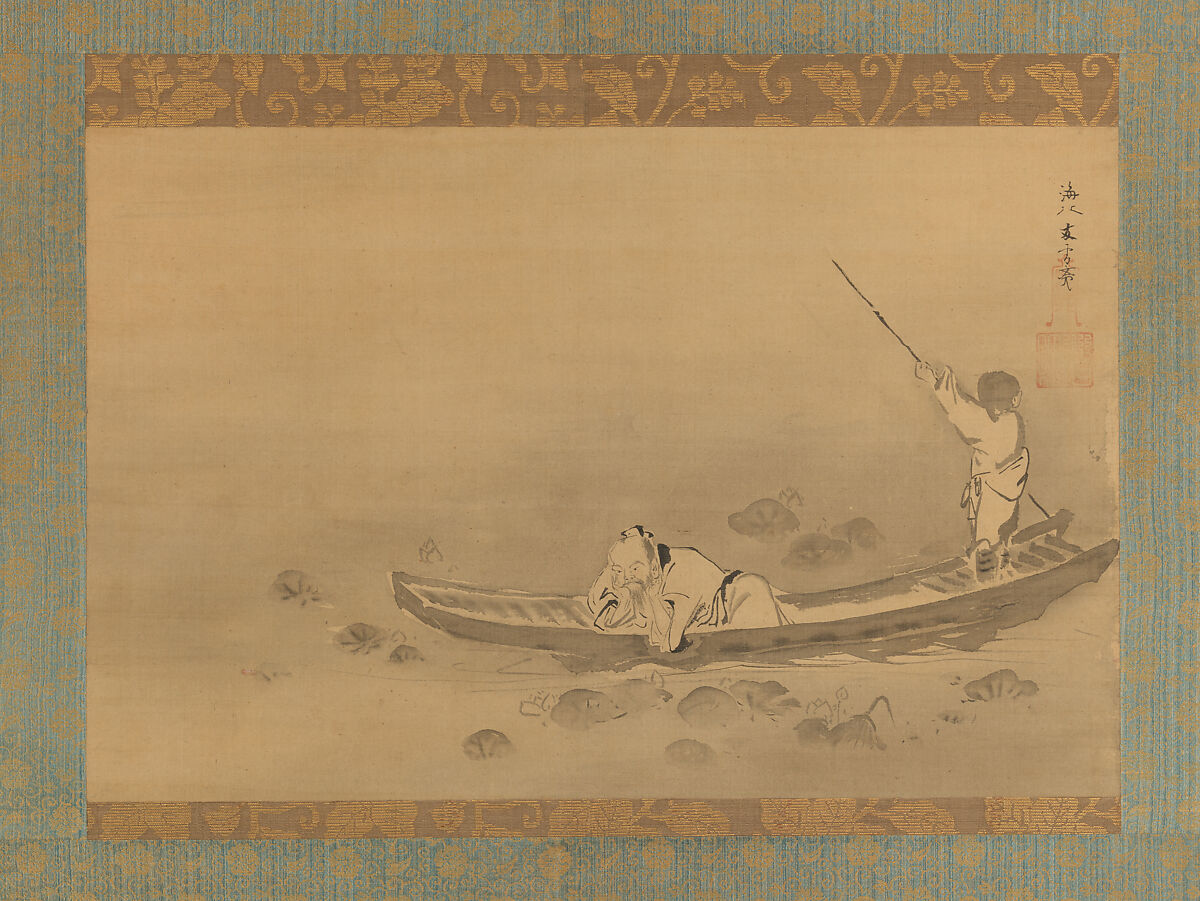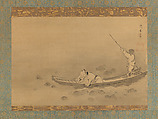 This artwork is meant to be viewed from right to left. Scroll left to view more.