Bustle
Not on view
After a brief period between the late 1870s and early 1880s, when narrow, figure-revealing skirts prevailed, the bustle silhouette was revived and remained in fashion until the end of the decade. As with the more rounded hoop skirts of the 1850s and 1860s, the crinolines of the 1880s were frequently constructed of a series of flexible steel rings encased in fabric and connected by cotton tapes. They provided support and shaping for the era's heavy, elaborately draped skirts.

Although these undergarments were created to achieve a particular aesthetic effect, their design did respond to practical considerations. This example resembles styles registered for American patents in the mid-1880s, which note the functionality of their construction, including hoops that do not extend below hip-height at the back, to allow for ease of sitting.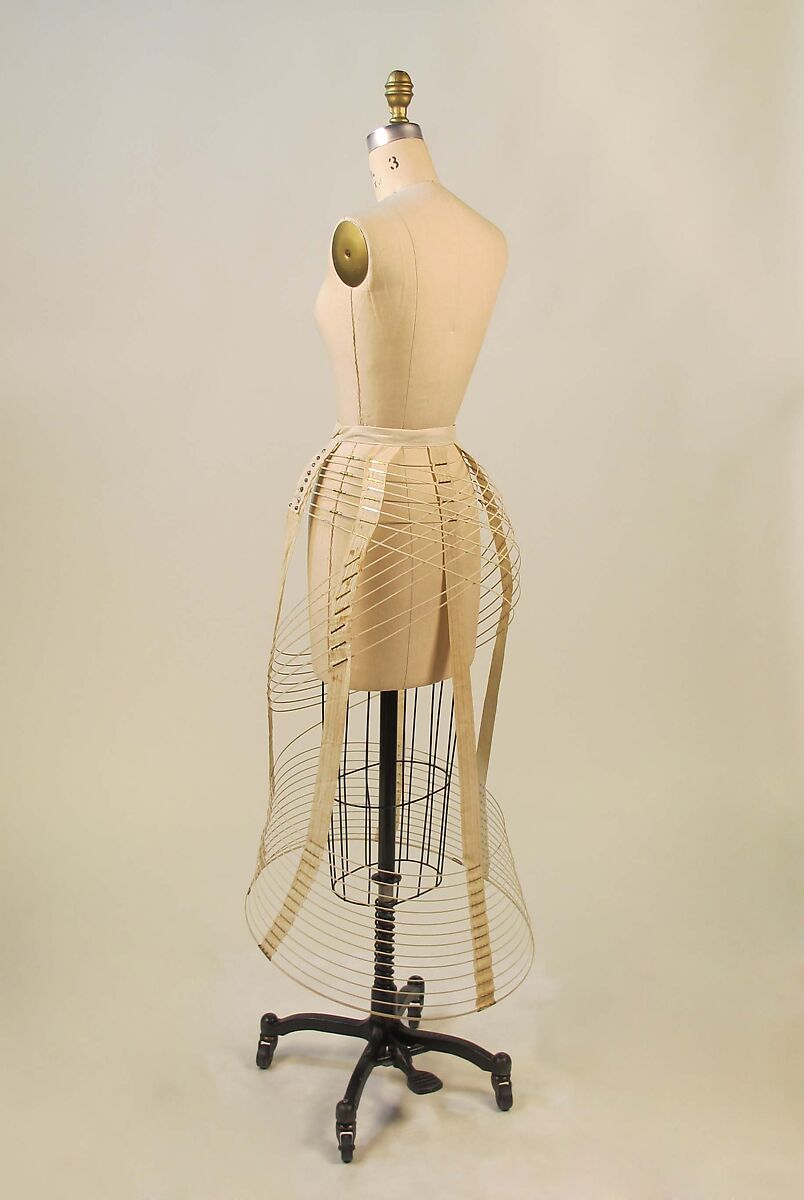 This artwork is meant to be viewed from right to left. Scroll left to view more.