Theatrical jacket with peacock feather design
Not on view
This jacket from an ensemble (with 32.63.1) features colorful embroidered peacock feathers. Silk flosses in green, yellow, blue, and orange were painstakingly twisted to mimic the feather's patterns and radiant effects. An exotic bird to the Chinese, the peacock was cherished for its beautiful feathers and is connected with fairies or spirits in Chinese legends.

This type of garment is often characterized as an arhat robe (luohanyi), and it is believed that it would have been worn to play the role of a sacred monk in dramas based on Buddhist history. There are many such robes preserved in the Forbidden City in Beijing and elsewhere, and their varied decoration suggests that this form of dress was probably donned by different characters in large-scale court performances.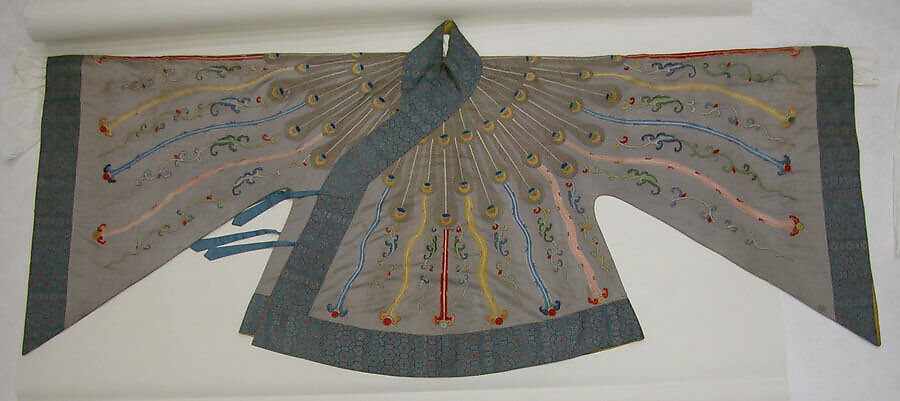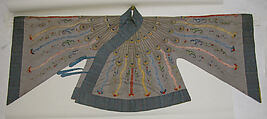 This artwork is meant to be viewed from right to left. Scroll left to view more.