Pair of earflares with condors
Not on view
Moche metalworkers were among the most inventive and talented in ancient Peru. They developed sophisticated mechanical and metallurgical techniques for joining the three basic metals they worked: gold, copper, and silver. On these technically complex earflares, the front plates are made of sheet gold to which repoussé silver birds are attached by small tabs. The back plates and shafts are of gilded copper and also join in this manner. The ornaments were worn in the distended lobes of the ears, the long tubular shafts counterbalancing the weight of the frontals.

The birds with massive talons and strong, curved beaks adorning these earflares depict Andean condors, identified by the large caruncle (fleshy protuberance) at the base of their beaks and the wattle around their necks. Impressive birds with a wing span of up to ten feet, Andean condors inhabit the high Andes mountains above 9,000 feet. They are primarily carrion eaters, but will occasionally kill for food. Condors and vultures are highly symbolic birds and are a frequent theme in Moche art. They embellish tumis, or knives used in ritual sacrifice, and are often shown pecking at human and animal heads and bodies. Because of their eating habits, they have a natural connection with predation, death, and sacrifice. Perhaps these ornaments were worn by an individual performing a sacrifice.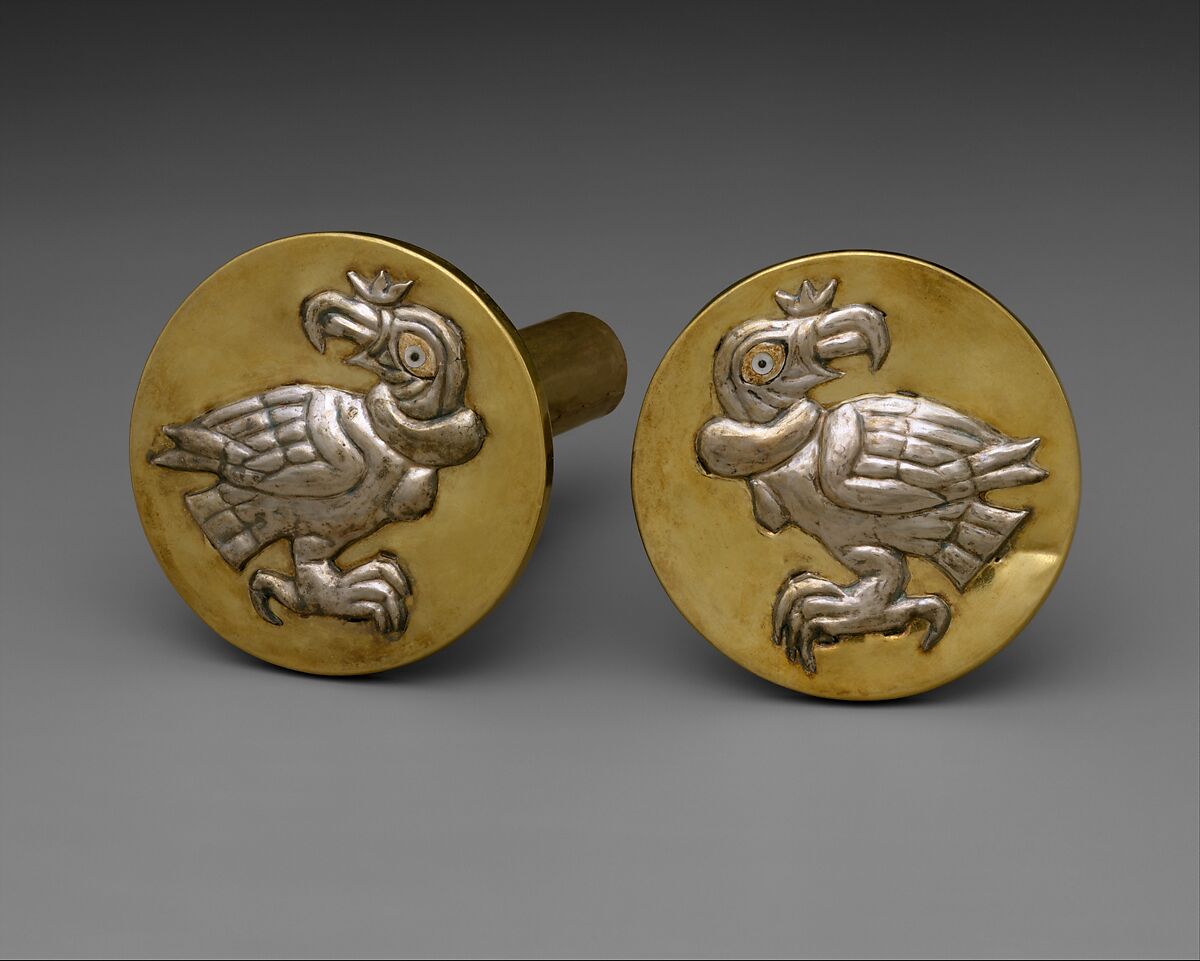 This artwork is meant to be viewed from right to left. Scroll left to view more.