The Death of Munrow
On view at The Met Fifth Avenue in Gallery 516
This figure group records a specific historic event in which Hugh Munro, a British soldier, was killed by a tiger in India in 1791. Its composition was inspired by an almost life-size wooden sculpture depicting a tiger killing a European that was owned by Tipu Sultan, the ruler of Mysore in India. Tipu's sculpture was seized by the British army in 1799 and brought to London, where it was put on public display. Its great popularity inspired the creation of the Staffordshire figure group.
#416. Empire-Building in India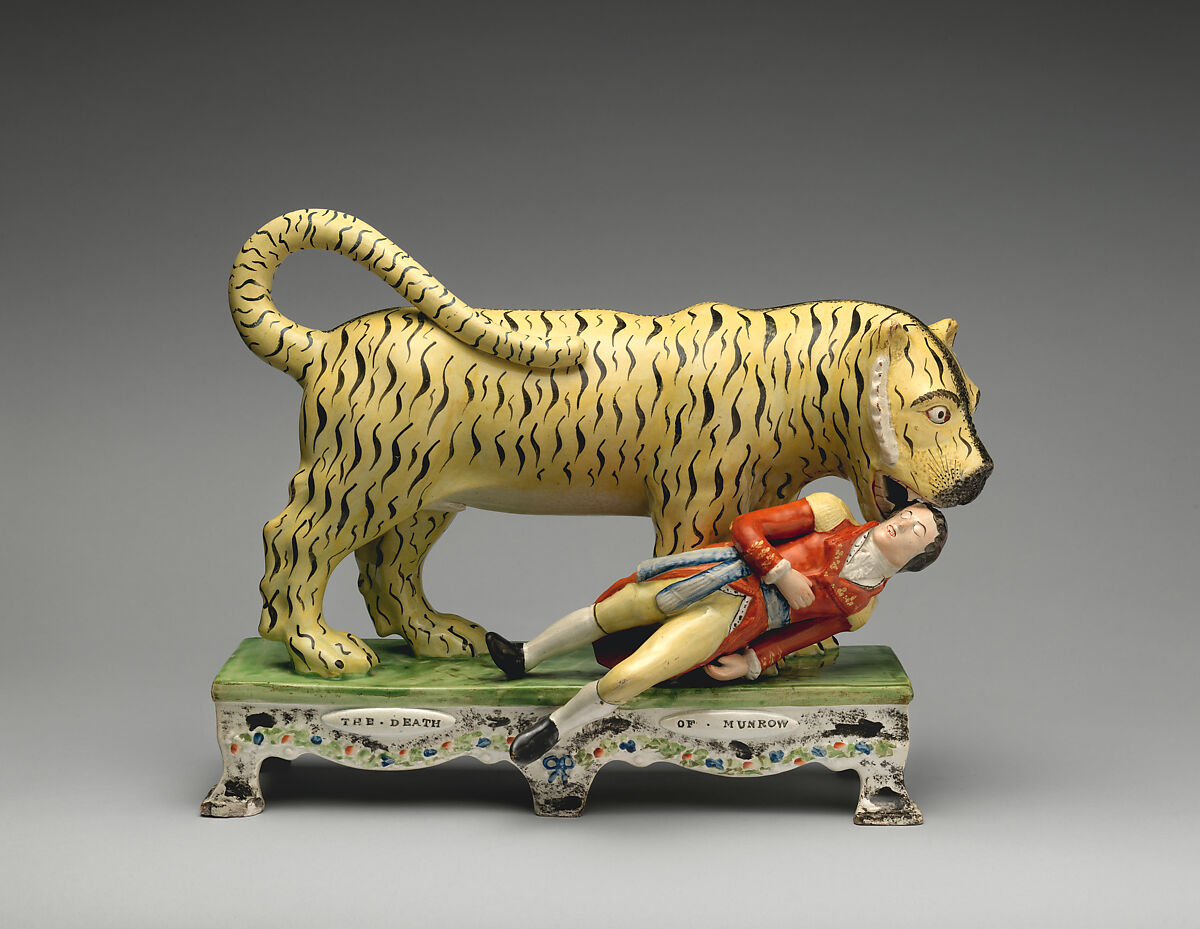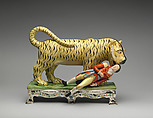 This artwork is meant to be viewed from right to left. Scroll left to view more.