Feline figure
Not on view
This stone sculpture is in the form of a standing feline with its head turned upward and to its right. The tail is raised up and small, circular depressions on the body may indicate spots like thos of a jaguar or ocelot.
The Condorhuasi-Alamito peoples were llama pastoralists in the area that is now the Catamarca province of Argentina. They were skilled artisans in a variety of media, including ceramic, metal, and stone. Archaeological evidence suggests that the Condorhuasi-Alamito peoples maintained extensive long-distance contacts with other regions, including the important site of Tiwanaku, near Lake Titicaca in what is now Bolivia.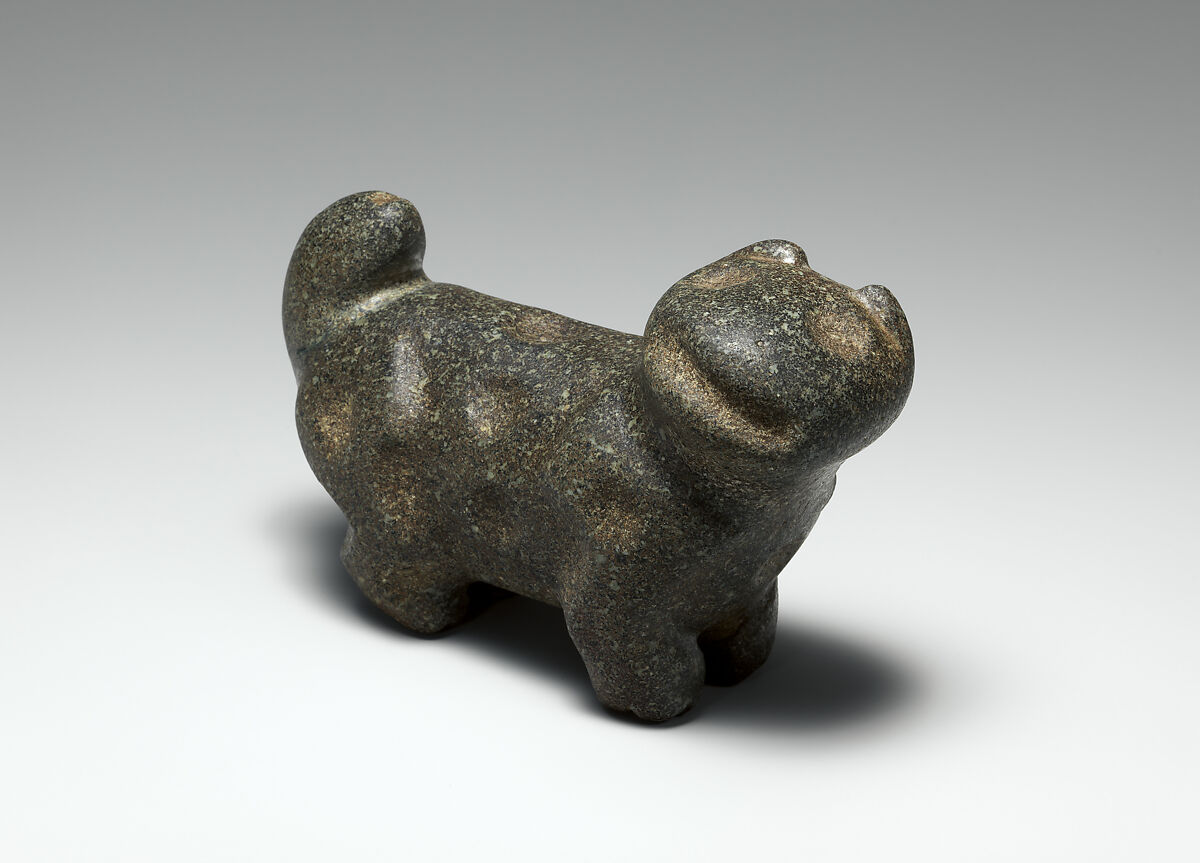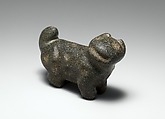 This artwork is meant to be viewed from right to left. Scroll left to view more.