Returned to lender The Met accepts temporary loans of art both for short-term exhibitions and for long-term display in its galleries.
Ten "Half-Ounce" Coins (Banliang)
Qin dynasty (221–206 BCE)
Not on view
The Qin economy was monetarized in the mid-fourth century, and over time many different types of bronze coin were in circulation. This mold may date from 210 B.C., when the First Emperor ordered the issue of greater numbers of "half-ounce" coins. The Qin also used standard-sized bolts of cloth as a medium of exchange, with one length of cloth equaling eleven coins. The Han generally followed Qin monetary policy and, under Emperor Wu (r. 141–87 B.C.), issued a new type of bronze coin, the wuzhu, consolidating production in 114 B.C.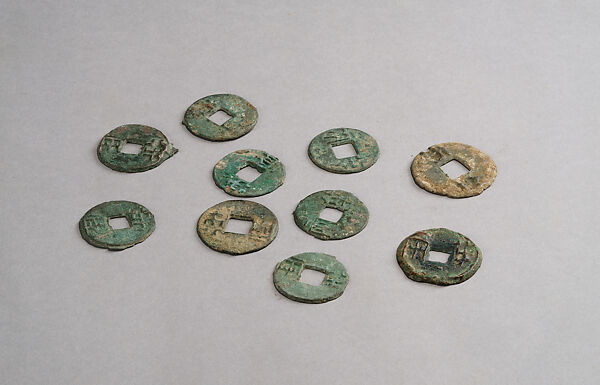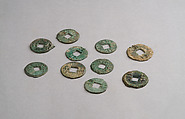 This artwork is meant to be viewed from right to left. Scroll left to view more.