Returned to lender The Met accepts temporary loans of art both for short-term exhibitions and for long-term display in its galleries.
Hen
Western Han dynasty (206 B.C.–A.D. 9)
Not on view
These chickens, together with the pairs of dogs and pigs on this table, and the horses, bovines, and goats on the next table, represent the six most common domesticated animals in ancient China. They were discovered at Yangling, the mausoleum complex of Emperor Jing (r. 157–141 B.C.). Historical texts indicate that tombs were meant to contain a generous supply of the same goods and utensils that served a living person, and this group of earthenware animals may have served as part of the food supply sustaining the emperor in his afterlife.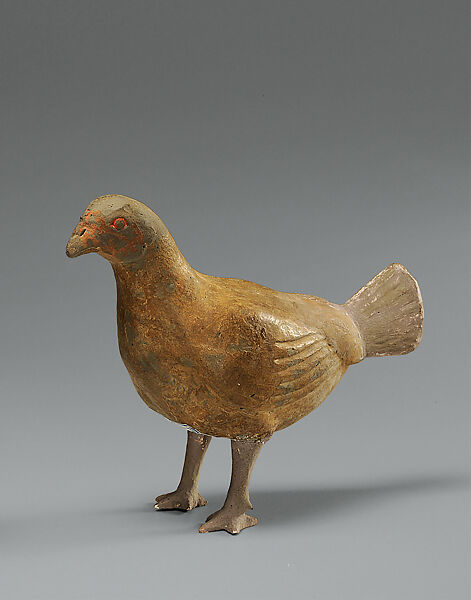 This artwork is meant to be viewed from right to left. Scroll left to view more.