Gathering of government officials
Not on view
The lyrical inscription at the top of this scroll identifies the painted event as a reunion of sixty-year-old men who entered the government around the same time. Written by Jeong Sa-ryong (1491–1570), an eminent poet, calligrapher, and civil official, the text offers a vivid description of the camaraderie among his colleagues as they gathered to drink and recite poetry.

The work belongs to a Joseon painting genre known as gyehoedo: a visual record of notable social gatherings, usually of men in government. As is typical of the type, the landscape takes center stage. However, the winding stream, the waves with curling fingers, and the prominent and meticulous depiction of the participants are unusual. Every element is skillfully rendered in an elegant style that fuses multiple pictorial traditions. The painter, though unidentified, was likely a member of the court Bureau of Painting.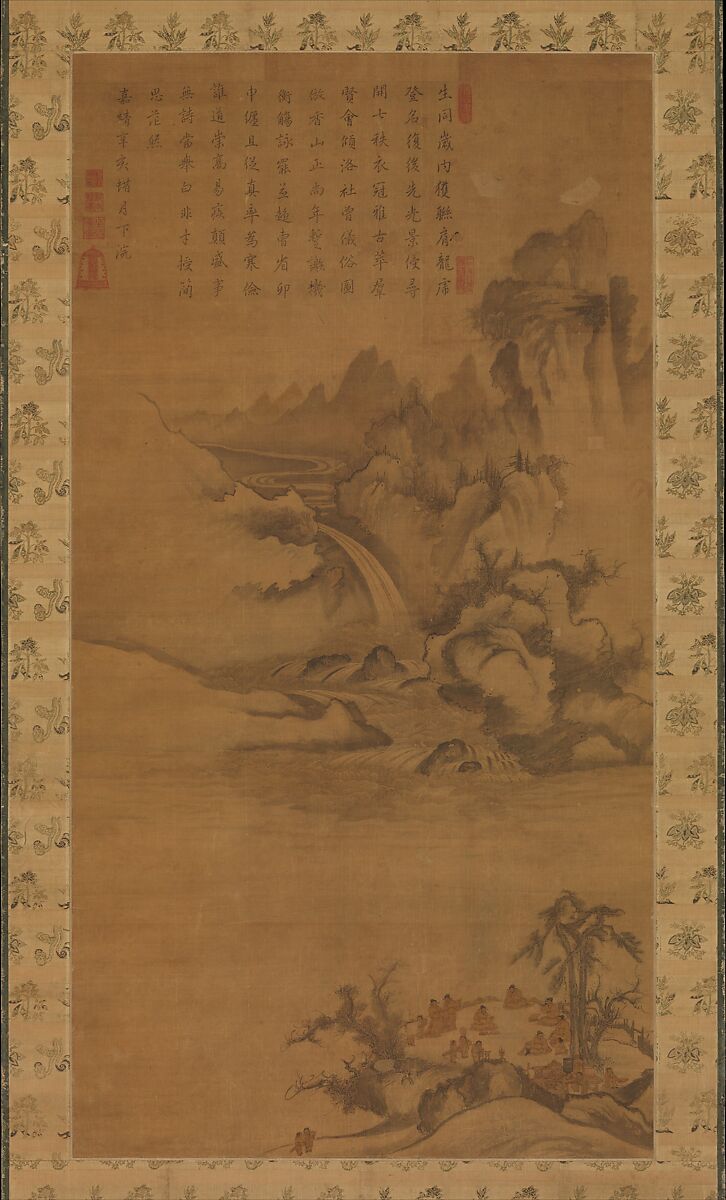 This artwork is meant to be viewed from right to left. Scroll left to view more.