Votive Checkerboard Tunic
Not on view
This small tapestry-woven tunic features a checkerboard pattern with a red V-shaped yoke. Although the design follows the conventions of full-sized garments thought to be associated with the Inca military, its scale suggests that it was destined to adorn a votive figure, a custom practiced in both Inca and colonial Spanish contexts. According to the Spanish chronicler Juan de Betanzos, the Inca dressed certain sacred statues, sometimes the size of a child, in finely woven garments. Miniature checkerboard tunics, smaller than the present example, have been found with small gold, silver, and shell figurines as part of capac hucha or "ritual obligation" offerings, a type of ritual practice designed to extend and unite the vast landscape of the Inca Empire.

Despite its smaller scale, this garment includes all of the fine detailing of its full-size counterparts. The checkerboard design is on front and back, inside and out, with meticulously embroidered finished edges. Woven as a single panel with single-interlocking joins, the neck slit was held closed by a temporary weft yarn that was removed after the weaving was complete. Once the finished weaving was cut from the loom, all seams and selvage edges were completely covered with fine double-faced embroidery. The seams were concealed with a precisely repeated series of multicolored bands of different widths. As with the full-size versions, along the bottom, just above that embroidered edge, a discreetly proportioned zigzag was created with similarly colored yarns.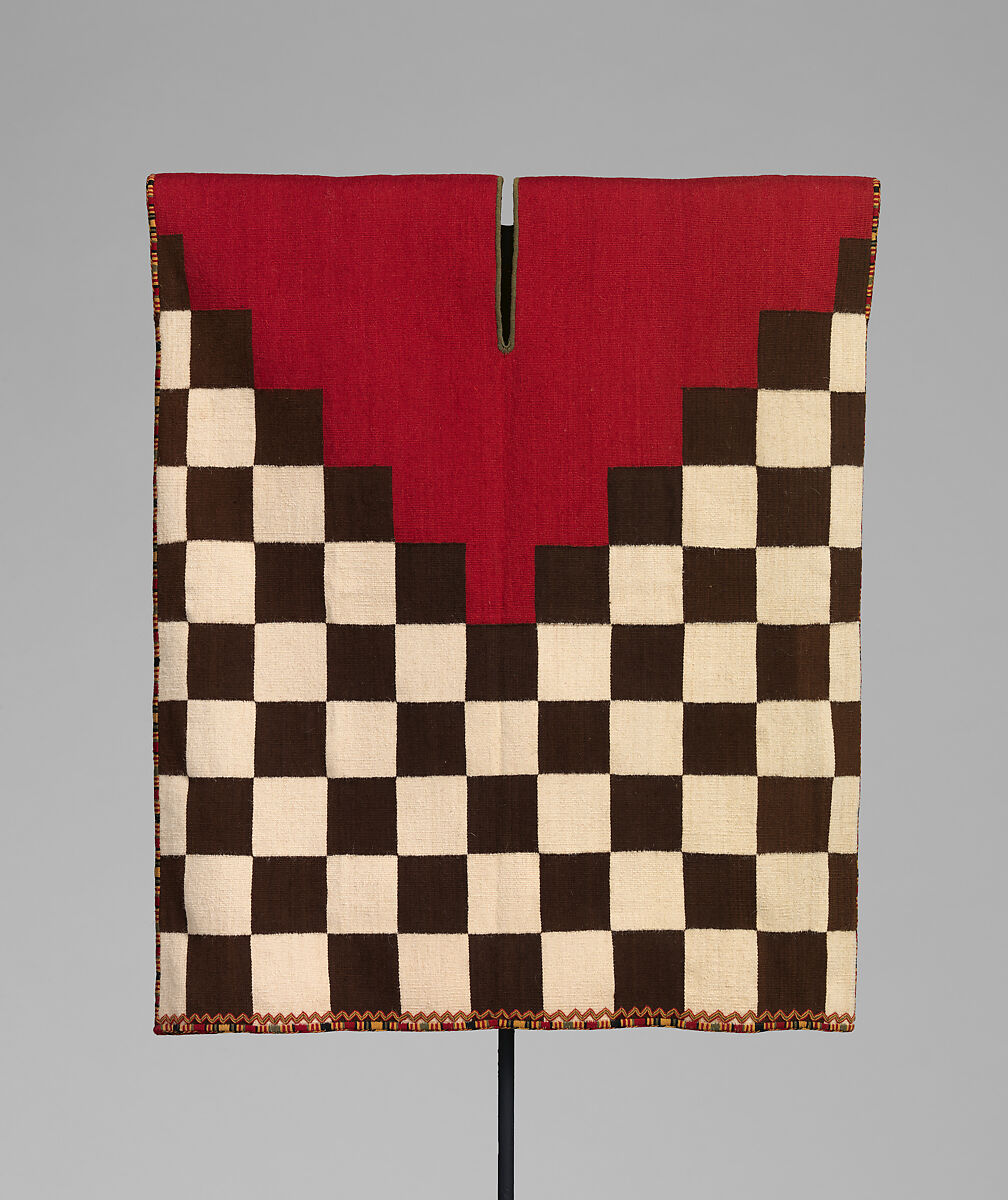 This artwork is meant to be viewed from right to left. Scroll left to view more.