Buddha Shakyamuni as "Lord of the Munis"
Not on view
Buddha Shakyamuni holds a begging bowl and gestures to the earth to witness his awakening. His golden complexion evokes his transcendent nature, and the patchwork robe indicates his non-attachment. He meditates upon a radiating lotus and is attended by the adoring figures of the bodhisattvas Maitreya (holding a flask) and Manjushri (a sword). Shakyamuni's status as a cosmic Buddha is indicated by the rows of Buddhas that occupy the upper registers and the sixteen arhats that surround the lotus throne. In the lowest register are three seated monks flanked by the four guardian kings (lokapala). At lower left sits the officiating lama, likely the patron of this painting named in the inscription as Lobzang Dondrup. Stylistically, this western Tibetan work may be associated with Tsaparang, Tholing, and Tabo monasteries.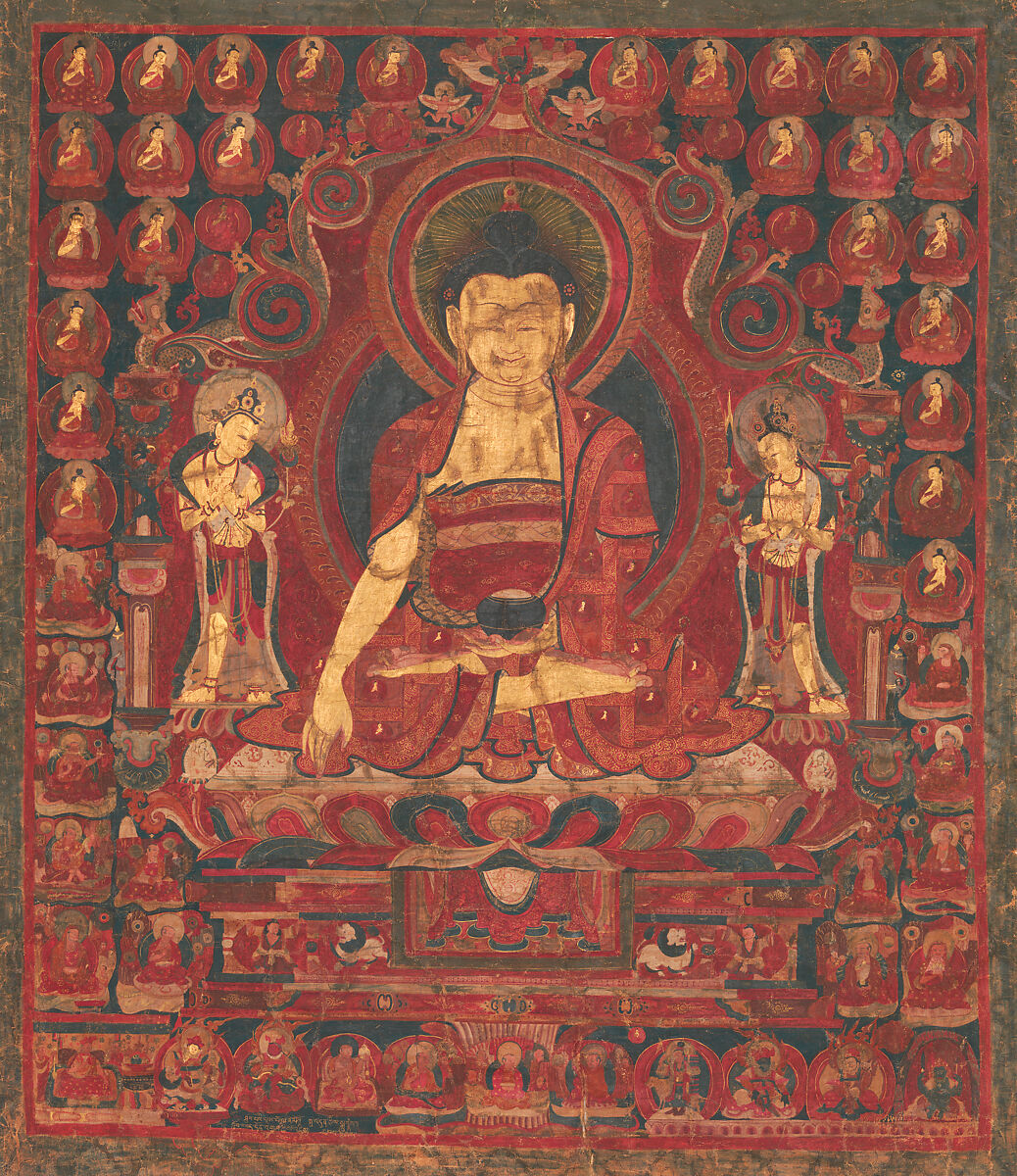 This artwork is meant to be viewed from right to left. Scroll left to view more.