On loan to The Met The Met accepts temporary loans of art both for short-term exhibitions and for long-term display in its galleries.
Pillar abacus: elephants venerating the Rāmagrāma stupa
India, Amaravati Great Stupa, Guntur district, Andhra Pradesh
On view at The Met Fifth Avenue in Gallery 999
This architectural element likely served as a pedestal for a seated lion, found atop commemorative pillars marking stupa entranceways. On its face is a herd of elephants venerating the Great Stupa at Ramagrama, where the eighth portion of the Buddha's corporeal remains was interred. The scene reflects the account of the fifth-century CE Chinese pilgrim-monk Faxian, who retold the story of a group of elephants that regularly cleaned the stupa with water from their trunks and offered flowers. According to the inscription, the panel was gifted by two monastics, "the venerable Budhi and his sister, the nun Budha."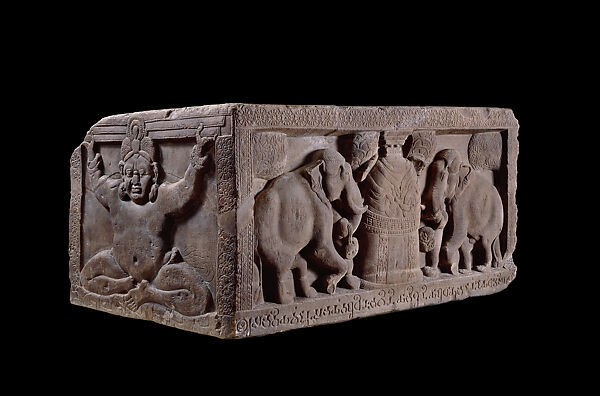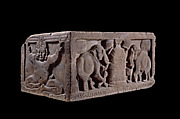 This artwork is meant to be viewed from right to left. Scroll left to view more.